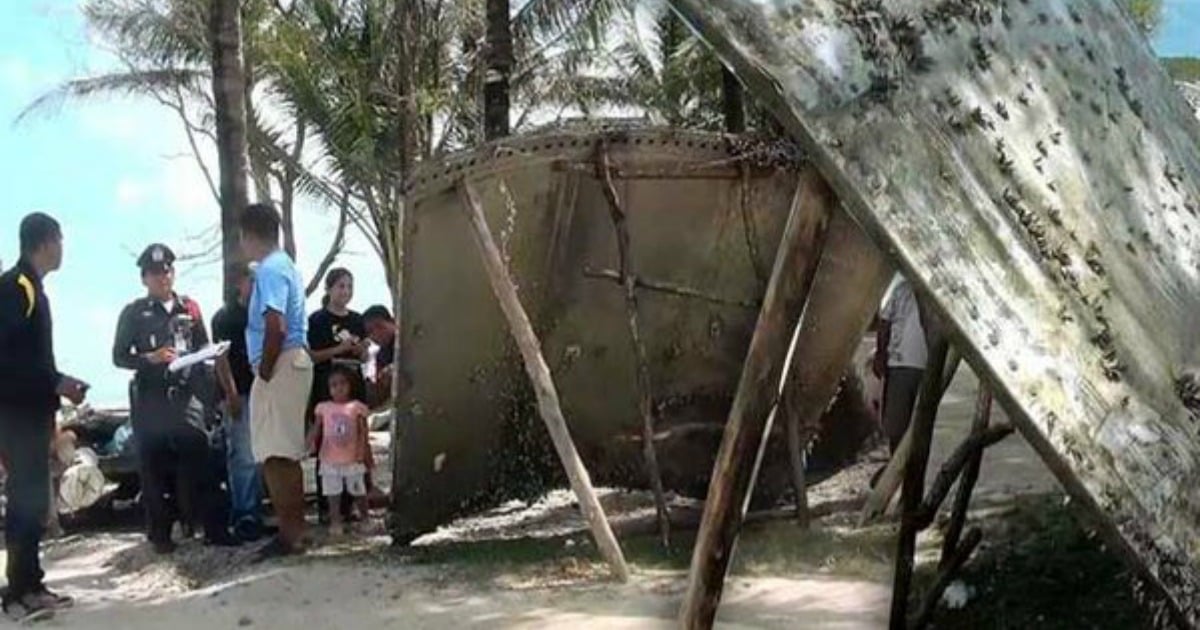 1.Is this MH370? Speculation that wreckage found off Thai coast is missing plane.
A fisherman on the coast of Nakhon Si Thammarat province, Thailand has found a large piece of curved metal that authorities believe could be another remnant of lost Malaysian Airlines plane MH370.
The wreckage was found on Sunday, and has sparked a new wave of search activity with Thai and Malaysian officials converging on the location to carry out further searches and analyse the debris.
Malaysian Transport Minister Liow Tiong Lai told Malaysian news agency Bernama that is was too early to speculate whether the debris was from MH370 and urged media not to jump to conclusions.
The large piece of curved metal was covered in barnacles and measured around two metres by three metres.
Experts have poured cold water on the theory that it comes from the missing plane, saying it doesn't look like any part of the type of plane that is missing.
MH370 disappeared with 227 passengers and 12 crew on board in March 2014 during a flight from Kuala Lumpur to Beijing.
Almost no trace of the aircraft has been found, save a flapiron from the wing that washed up on the French island of Reunion in July 2015.
2. At least 19 dead in colossal US snowstorm.
A massive blizzard that is covering much of the US East Coast has intensified, forcing the closure of Washington roads, bridges and tunnels into New York, effectively bringing the city to a standstill.
According to Sky News, the storm has claimed at least 19 lives in several states.
Thought to be the second biggest storm in terms of snowfall in New York City history, the National Weather Service has said 68cm of snow had fallen by midnight on Sunday.
Weather-related car crashes in Arkansas, North Carolina, Kentucky, Ohio, Tennessee and Virginia have resulted in the deaths of thirteen people. Officials say a further four individuals died while shovelling snow, and another two of hypothermia.
A state of emergency was declared by New York Governor Andrew Cuomo, along with 10 other state governors. A ban was imposed on all travel on New York City roads with the exception of emergency vehicles until 7am on Sunday.
3. Calls for tougher criminal punishments after pregnant mum is killed in horror car crash.
The Tasmanian Government is under pressure to crack down on car theft following the death of a 32-week pregnant mum in the early hours of Saturday morning.
Sarah Paino, 24, died at the scene when her car was hit by a stolen car, allegedly driven by a 15-year-old boy.
The teenager has been charged with manslaughter.
While Ms Paino died instantly, her baby was later delivered at Royal Hobart Hospital, and is currently in a stable condition.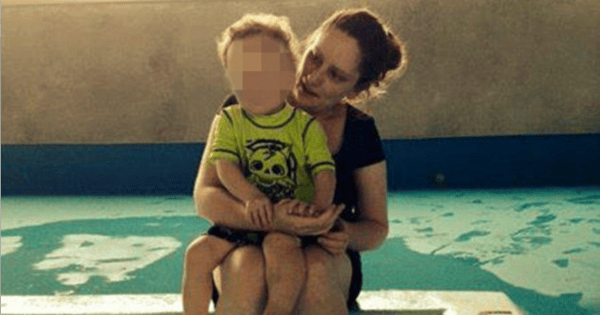 The local community is in grief, and is rallying around the woman's partner, Daniel Stirling, as well as the pair's 2-year-old toddler. In Sarah's memory, a vigil was held last night.
Phil Pyke, a former Tasmanian policeman, says in Tasmania motor vehicle theft comes under the Police Offences Act, when it should be dealt with under the criminal code.
"It's no deterrent at all with it remaining under the Police Offences Act," he told the ABC.
"Over my time in Tasmania Police I've dealt with a young fella who had 43 charges of motor vehicle stealing and the very fact that it still continues to be a problem means that there is no deterrent."
According to Mr Pyke, if the laws do not change, the public is at great risk.
"We will still continue to see young people, multiple charges of motor vehicle stealing, no deterrent, the public will still continue to be at risk," he said.
4. Tourists rescued from Sydney's Figure Eight Pools.
Four tourists have been airlifted to safety after a huge wave crashed down on them at Sydney's Figure Eight Pools in the Royal National Park on Sunday afternoon.
The popular tourist spot was teeming with people when the wave tore through and crashed onto the rocks at around 4.10pm, according to a NSW Ambulance spokeswoman.
A 22-year-old woman has been left with injuries to her face, back, arm and leg, meanwhile others were treated for lacerations.
Emergency services split the group, with two people being taken to waiting ambulances, while two others were taken to Burning Palms Surf Life Saving Club before being airlifted to Garie Beach.
While trying to treat those injured, a Paramedic was dropped onto the rocks also.
A Westpac Lifesaver Helicopter was called to the scene for assistance.
Westpac Lifesaver Helicopter CEO Stephen Leahy said while the pools are a popular attraction, they carry significant danger.
"These large waves can hit a rock ledge without any warning and they are dangerous," Mr Leahy said.
This incident is the second of its nature in the last two days, with five people injured in similar circumstances on Saturday.
5. Lleyton Hewitt's career ends amid yet another medical emergency in the stands at the 2016 Australian Open.
Lleyton Hewitt's career has drawn to a close in a dramatic fashion.
Another medical emergency forced players into a lengthy delay, with play stopping after the fifth game in the second set, when the mother of Sam Groth – Hewitt's doubles partner – fell down the stairs and required medical attention.
Unsurprisingly, Groth appeared troubled throughout the delay, opting to cover his lower half of his face with a towel for the most part.
This was the fourth incident to occur in the crowd this year's crowd. Just the night prior, Ana Ivanovich's coach Nigel Sears (who also happens to be the father-in-law of Andy Murray), collapsed mid way through her match against Madison Keys.
Hewitt and Groth went down to the ninth seeds Vasek Pospisil (Canada) and Jack Sock (USA), losing 6-4, 6-2 in 73 minutes.
The result marks the conclusion of Hewitt's 20-year-long professional tennis career. The sporting and cultural icon received yet another standing ovation from the crowd before departing the court.
6. State premiers unite behind calls for Australian republic.
The leaders of every Australian state and territory except Western Australian Premier Colin Barnett have signed up for an Australian republic.
The state leaders signed a letter drafted by the Australian Republican Movement which calls for an Australian head of state.
"We, the undersigned premiers and chief ministers of Australia, believe that Australia should have an Australian as our head of state," it said.
The Daily Telegraph reports that while Barnett did not sign the letter, he is a long-time supporter of the cause, making for wall-to-wall support for a republic across the nation.
Both Prime Minister Malcolm Turnbull, a former leader of the Australian Republican Movement, and Opposition Leader Bill Shorten are also supporters of a change.
Chair of the Australian Republican Movement, Peter FitzSimons told the ABC the time was right to renew the push.
"2016, it is time to get moving, and I must say I was thrilled by how enthusiastic the premiers were," he said.
7. New reporting rules to protect mums returning to work.
New mothers are the focus of rules designed to identify and stop workplace discrimination.
Companies with more than 100 employees will be required to report information about how new mums are fairing in the workplace, in an attempt to reduce discrimination.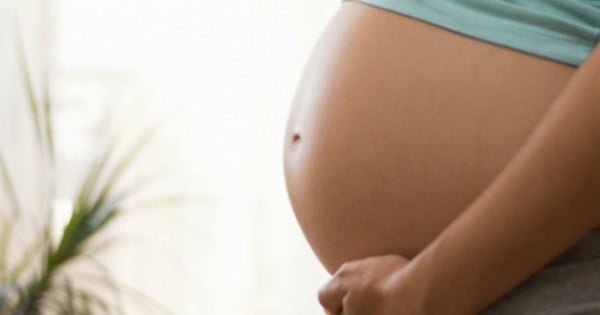 The rules, which come into force this year require companies to report  the proportion of women who quit or who are made redundant after a period of parental leave to the Workplace Gender Equality Agency.
The agency says it will use the data to determine whether discrimination is occurring and to help take action against companies that are doing the wrong thing.
"Above industry turnover rates can spell trouble for companies," the agency's  Libby Lyons told News.com.au.
"Now employers will receive warning signs that they need to act to create more productive and equitable workplaces."
The new rules sit alongside reporting requirements that force companies to reveal hiring and promotion rates among men and women and the rate at which both genders leave companies.
In 2014-15 the Human Rights Commission received 136 complaints from women under the Sex Discrimination Act for pregnancy discrimination, and 63 complaints from parents who felt discriminated against because of their family responsibilities or breastfeeding needs.
8. Search for teen swept out to sea off Queensland coast.
The search for a teenage boy  swept out to sea off Queensland coast is back under way this morning.
A 19-year-old man from Brisbane was swimming with a friend at unpatrolled Teewah Beach, north of Noosa, around 2.30pm yesterday when he was caught in a rip and dragged out to sea, police said.
Search and rescue teams were called in, but they were unable to locate the teen and fading light forced them to call off the search.
Police said the search would resume as soon as possible this morning.
"Today's search will commence at first light and will involve water police, a rescue helicopter, beach patrols and other agencies on jet boats and jet skis."
Surf Life Saving Queensland District Duty Officer Peter Lucas told The Courier Mail swimmers needed to swim between the flags as there was a "decievingly powerful"  two-metre swell affecting Queensland's beaches.
"The message doesn't seem to be getting through that people need to swim between the flags," he said.