If there was a perfect way to end the year that was 2016, it was with a cringeworthy television segment to trump all cringe.
And it's an honour – nay, a privilege – to share with you that this very moment occurred on Australian television.
The Loop, a Channel Ten music show that runs on that random free to air channel, Eleven, aired a New Year's Eve broadcast that we can't stop watching.
Given that there were approximately 14 people watching the show at the time (not because it's bad or anything – just because they don't have the rights to the multi-million dollar fireworks display that literally everyone feels obliged to watch at midnight), the Internet has only just discovered it – ten seconds of pure, sickening, awkwardness.
As the final moments of 2016 approach, the hosts of the show bring a group of 'competition winners' on stage with them to countdown the new year.
BUT THE WINNERS LOOK MISERABLE. THEY DON'T SMILE OR ANYTHING AND SOMEONE THROWS SOMETHING AND THEY WANT TO LEAVE THE STAGE AND IT'S SO SERIOUSLY WEIRD YOU HAVE TO WATCH THE VIDEO ABOVE.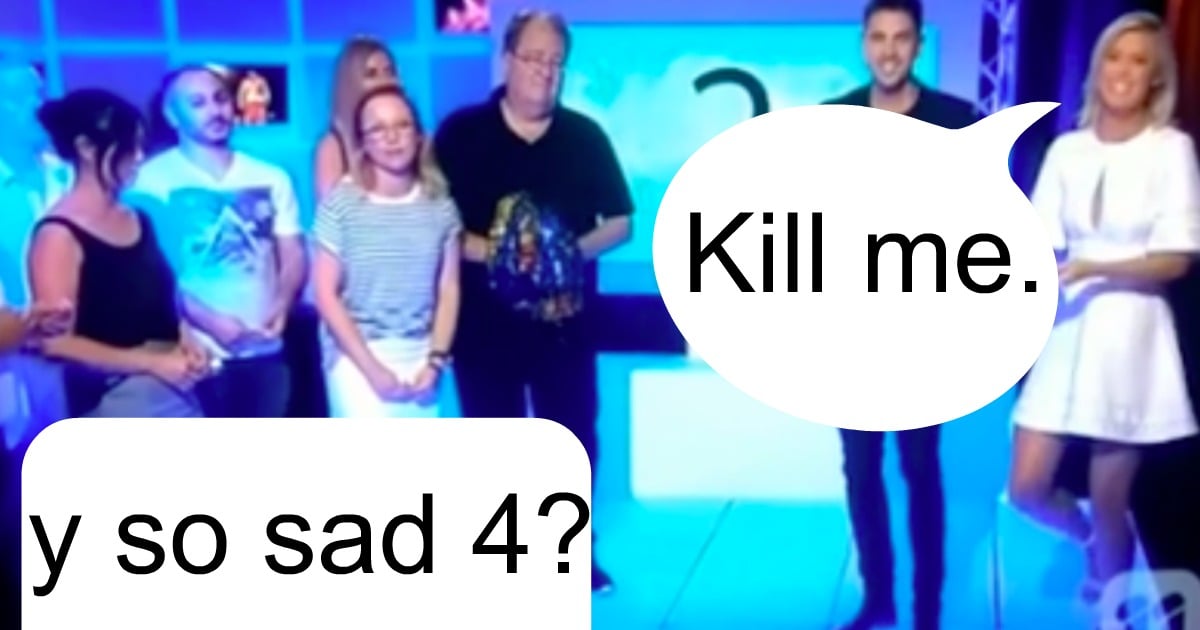 Since seeing the video, I've made it my mission to find out what the hell is going on. Is it real? Were these people treated badly by the crew and then refused to participate in the countdown? Is it just a group of producers trying to be funny? WHO ARE THESE PEOPLE AND WHY DO THEY HATE NEW YEAR'S EVE.