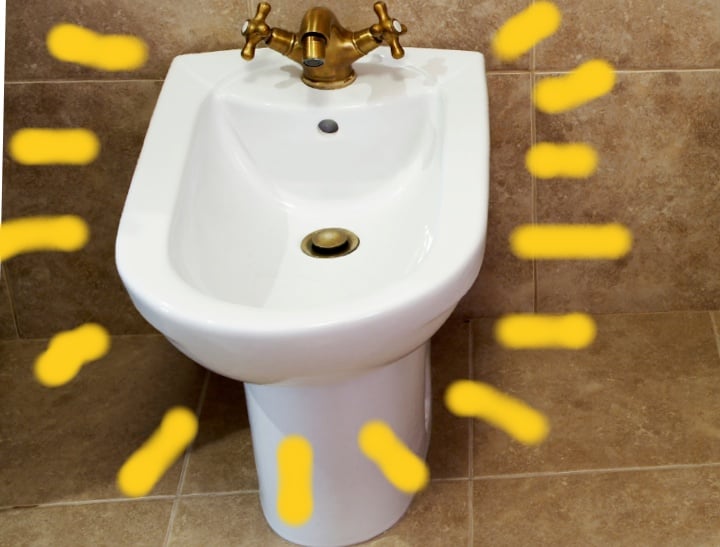 Australia, welcome to the wild and wonderful world of BIDETS.
They are the bathroom accessory that has the modern pooper perplexed: ceramic potty designed to be straddled for a water-jet clean-off post, erm, poop.
Dating back the 17th century France, the bidet saw a brief peak in popularity around the late 1980's in aspirational suburban bathrooms, alongside lavender pot-pourri and furry toilet seats.
On the latest episode of The Block, Whitney and Andrew decided to put a bidet into their bathroom. And the bidet boom began.
Watch below for all of the loo-nutic madness of The Block's bidet. (Post continues after video.)
Though Whitney and Andrew weren't entire across how a bidet worked…