Rumours that O.J. Simpson is the biological father of Khloe Kardashian have been circulating for years; and have now been directly addressed by the former athlete himself.
Why? Because the world is Kardashian-obsessed and it doesn't know enough about the most over-exposed family in history.
Reports surfaced years ago that Khloe was conceived after a one-night stand between the former sportsman and Khloe's mum, Kris Jenner. This is even though Simpson was married to Nicole Brown, and Jenner was married to Robert Kardashian, at the time of Khloe's birth.
The questions came mostly because of how different Khloe looks from her sisters Kim and Kourtney.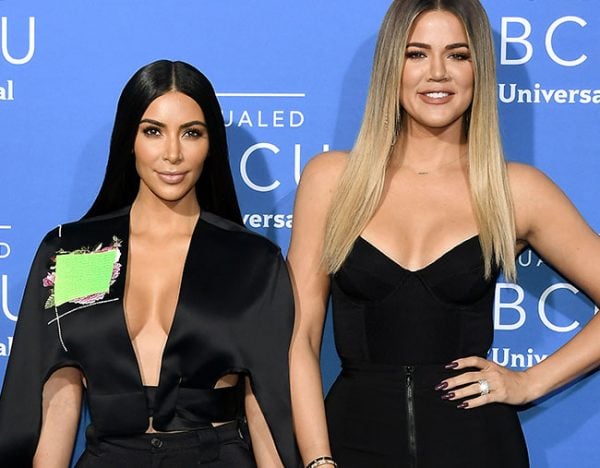 (It's important to note that the Kardashian sisters are very likely not to be the only siblings in the entire world who do not look exactly the same as each other.)
Khloe's father, Robert Kardashian who died of esophageal cancer in 2003, was Simpson's close friend and lawyer during his 1994 murder trial; and that, coupled with looking marginally dissimilar from the rest of the family, was enough for a conspiracy theory to be born.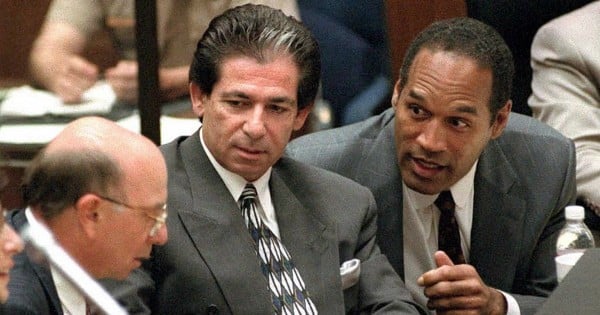 This week, when asked by 
TMZ
 if he wanted to congratulate Khloe on her recent pregnancy news, Simpson replied, "Well, for Bob [Robert Kardashian], God bless his soul, yeah. I don't know for me. I don't think for me, I have nothing to do with it. I would be proud ... but trust me, I had nothing to do with it."
It was a gracious answer from Simpson, we must give him that.
But the topic has infuriated the Kardashians over the years. Khloe has long denied that she's Simpson's daughter — even amid a National Enquirer 'report' last year that Simpson had changed his will to include her.
Last year Khloe was mocked on social media about her "dad" being released from prison, after Simpson was granted parole.
Khloe responded to the abuse by branding the trolls "a**holes" and "haters".
The Kardashians have always  denied rumours of  Khloe's differing paternity - which were directly addressed in a 2012 episode of Keeping Up With the Kardashians, when Khloe swabbed her family's mouths for DNA testing.
LISTEN: The Binge girls take a look at Khloe Kardashian's reality show Revenge Bodies. Is it as bad as it sounds?

 Kris Jenner has also vehemently denied the allegations.
She dismissed speculation about her daughter's parentage in 2012 on Good Morning America.
"It just gets weirder and weirder: I have never heard such c**p in my life. I mean, I was there! I gave birth, I know who the dad was," Jenner said.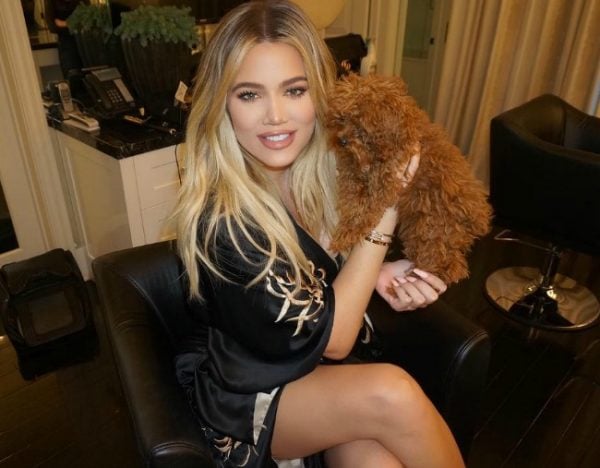 Of course, all of the speculation simply demonstrates the infatuation the world has with the reality TV family. And even though most of the time they invite the attention, the public could at least respect the memory of Robert Kardashian, and consider how hurtful the questioning about the deceased man must be to Khloe - especially as she prepares to give birth without a maternal grandfather for her child.
In the same way many of us would now acknowledge how disrespectful it would be to Prince Harry to constantly question whether his father is James Hewitt, the era of it being acceptable to doubt parenting and heritage has passed - and the Kardashians deserve that respect, too.