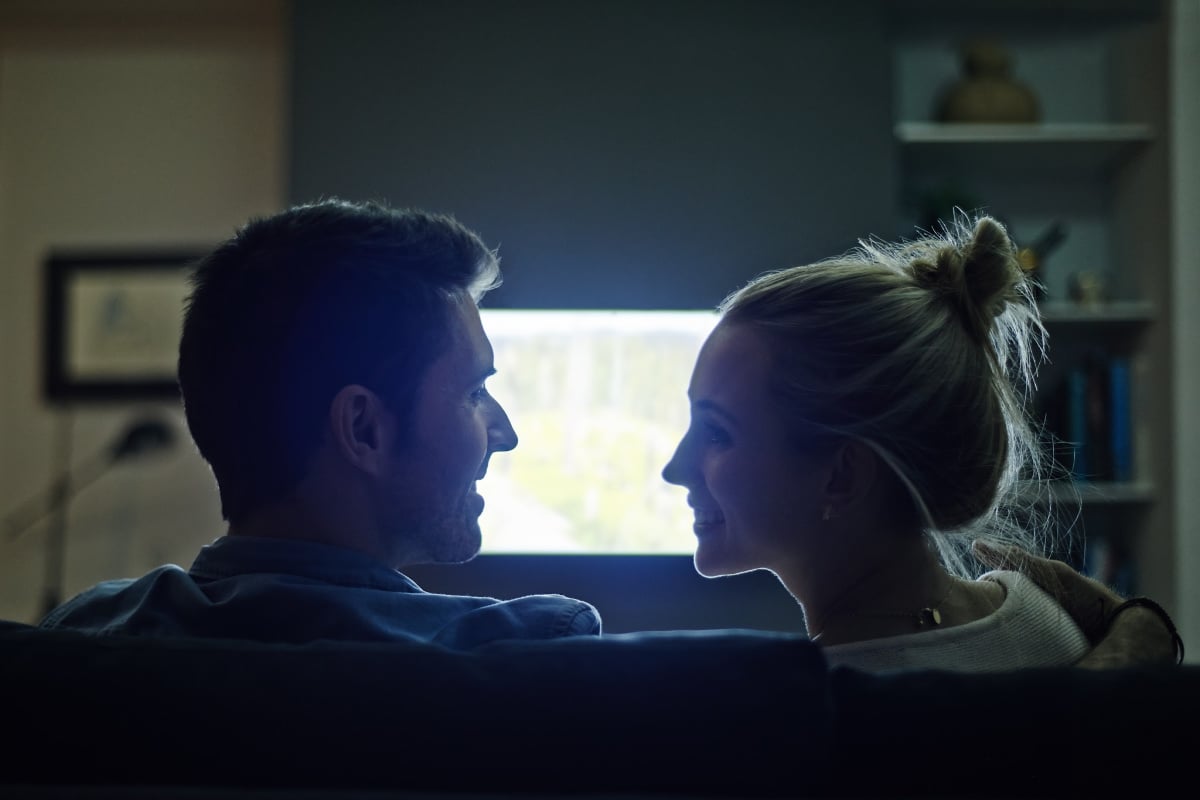 Last week I caught my dad sweeping the dirt on our kitchen floor into the corner vent, in what is the height of laziness. Apparently he's been doing it for years and no, mum does not know.
And if there is one thing I know for sure, it is that telling white lies to partners is a skill not unique to my father.
Many of us tell innocuous lies to our significant others, in an attempt to avoid awkwardness/petty fights/just because.
Below, 14 women share some of the lies they have told their partners and exes. (There are more than 14 lies below, because some women have many fibs to tell.)
Behold…
Clare, 39: "Pretend that I ate the lunch that he packed when really I let it fester and treated myself to the exact same thing at the sandwich shop across the road."
Xing, 21: "Jumped ahead of a TV show we were watching and reacting like I'd see it for the first time when I rewatch it."
Josie, 46: "My ex made me a calendar that had photos of us on all the months. I used to put it in the drawer at all times he wasn't there. We were long distance at the time so it'd literally be in the drawer for like 10 weeks. Then hung up when he got there."
Lina, 25: "My ex bought me a Tiffany ring and I lost it and then I bought a cheap knock off and just wore that instead because I felt SO guilty."
Angelica, 50: "I always buy something and then when my partner asks how much it was, I subtract like 20% off what I actually paid."
Aalia, 20: "I order a huge Maccas meal for lunch on my day off and when he asks what I had I say leftovers from freezer."
Jess, 29: "I once told my boyfriend I made his bed, when the cleaner did it. And then he said 'No you didn't, it's too well done.'"
Clarisse, 31: "One time I told him I went to Pilates but I actually missed Pilates so just kinda…drove around."