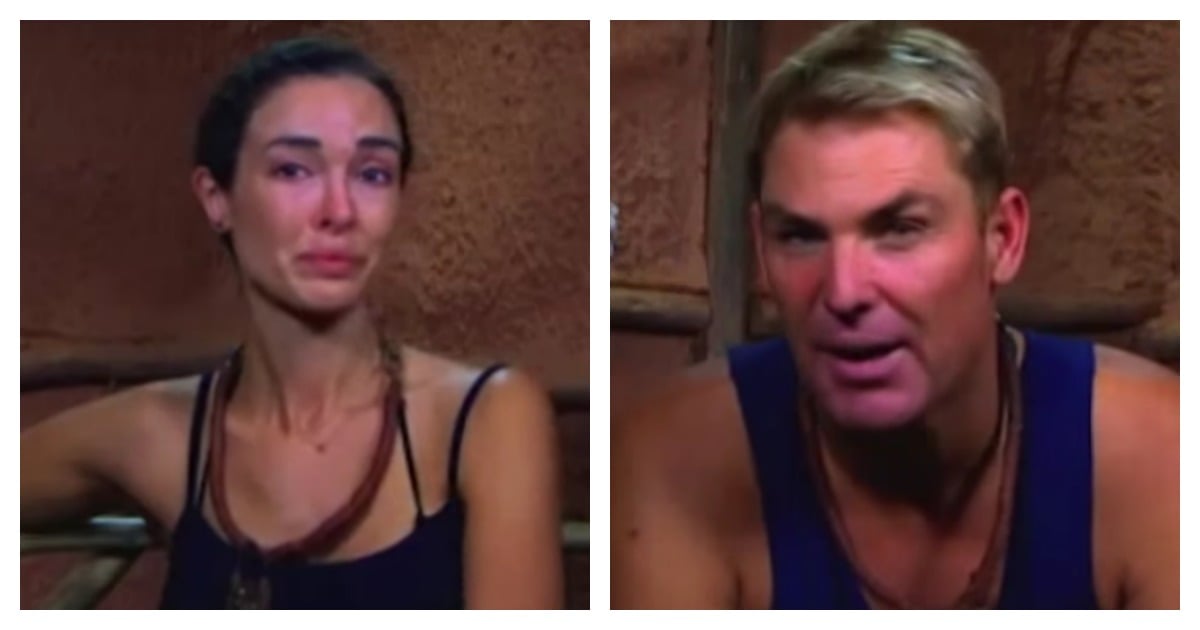 This season of I'm A Celebrity… Get Me Out Of Here! has had it all.
Tears, snakes biting Warnie on the head, tantrums, stolen salt crimes, Val passing out, more tears.
The list goes on.
It's been a drama-filled (and injury-filled) few weeks to say the very least, and according to the show's latest promo, that's not about to change.
Because it looks like everyone's favourite Dirty Street Pie Hater might be calling it quits.
In a clip released by Channel 10, ex Bachelor contestant Laurina Fleure is seen miserable, wiping away tears in the diary room after a feisty argument with Shane Warne.
If this promo is anything to go by, it looks like Laurina wants out. (Post continues after video.)
In the episode, which is due to air on Sunday, we can expect to see the 31-year-old Fleure asking to look at her contract.
Now look, I understand that this is reality television, and in the wacky world of TV this could totally just be Laurina wanting to remind herself of the MEGA BUCKS she's earning to eat animal faeces.
HOWEVER – it could maaaaaaaybe mean Laurina is looking to leave without having Channel 10's lawyers on her doorstep in a week's time.