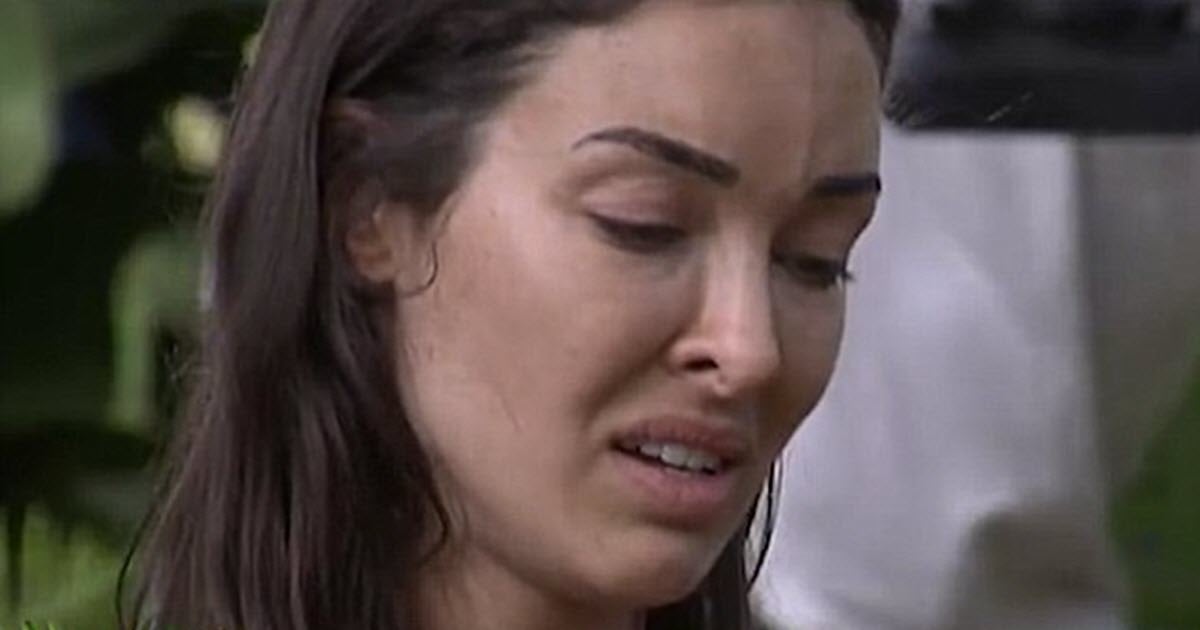 The office was divided this morning. There were two camps talking about the big celebrity camp I'm A Celebrity … Get Me Out of Here!   
Is Laurina Fleure being bullied? On the one side we have the "she bloody is, just look at the way Jo Beth Taylor and Anthony Callea talk to her". And on the other, "It's just a bunch of really hungry people who are getting cranky and a there's a bit of backstabbing going on and why aren't there more monkeys in it? Who doesn't like a monkey on reality TV?"
Obviously there have been goings-on within the celebrity relationships the general public haven't seen due to something called the reality TV editing process.
You get a good sense of the animosity between Laurina and Jo Beth in this clip – including Jo Beth giving Laurina the finger… (Post continues after video). 
You can't throw 12 people together for ten days, starve them a little, torture them a bit with offal, pigs eyes and rat's guts, bore them stupid with nothing to do and expect everyone to skip away holding hands together for a quick dip in the creek.
But Jo Beth and Laurina are having issues. And it appears, due to the whispering and let's just say, old fashioned dobbing, Jo Beth is enlisting others to push Laurina to the outside of the group.
The issue that blew the lid of their simmering tensions was the communal camp mirror. Before this it was like they were in the same class at school, sat in completely different rows, obviously didn't really like each other but kept it to themselves.
Then Laurina took the camp mirror for twenty minutes to pluck her eyebrows.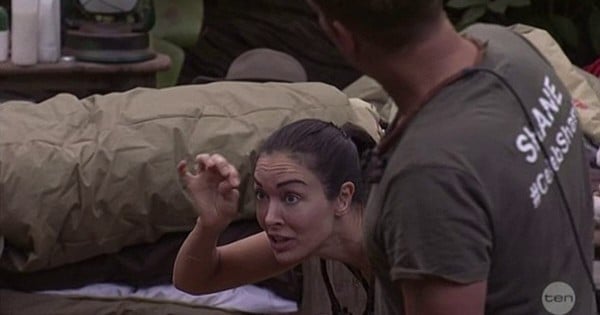 This must have corresponded EXACTLY to the time that Jo Beth wanted said mirror so that Jo Beth could pop in her contacts. Does anyone want to see a small, blind, blonde woman falling over camp stretchers and sleeping baboons (see, baboons could really come in handy)?
Well, yes. But that's not the point.
This week on The Binge, Rosie Waterland spoke to a former I'm a Celebrity contestant about what goes on behind the scenes….listen here: