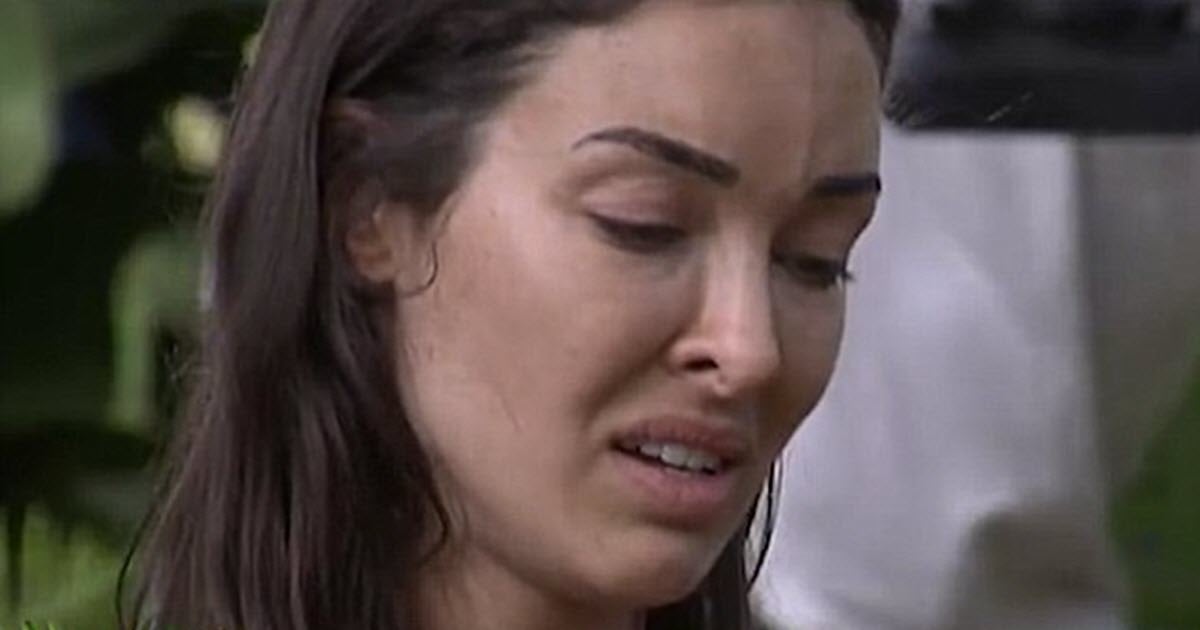 The office was divided this morning. There were two camps talking about the big celebrity camp I'm A Celebrity … Get Me Out of Here!   
Is Laurina Fleure being bullied? On the one side we have the "she bloody is, just look at the way Jo Beth Taylor and Anthony Callea talk to her". And on the other, "It's just a bunch of really hungry people who are getting cranky and a there's a bit of backstabbing going on and why aren't there more monkeys in it? Who doesn't like a monkey on reality TV?"
Obviously there have been goings-on within the celebrity relationships the general public haven't seen due to something called the reality TV editing process.
You get a good sense of the animosity between Laurina and Jo Beth in this clip – including Jo Beth giving Laurina the finger… (Post continues after video). 
You can't throw 12 people together for ten days, starve them a little, torture them a bit with offal, pigs eyes and rat's guts, bore them stupid with nothing to do and expect everyone to skip away holding hands together for a quick dip in the creek.
But Jo Beth and Laurina are having issues. And it appears, due to the whispering and let's just say, old fashioned dobbing, Jo Beth is enlisting others to push Laurina to the outside of the group.
The issue that blew the lid of their simmering tensions was the communal camp mirror. Before this it was like they were in the same class at school, sat in completely different rows, obviously didn't really like each other but kept it to themselves.
Then Laurina took the camp mirror for twenty minutes to pluck her eyebrows.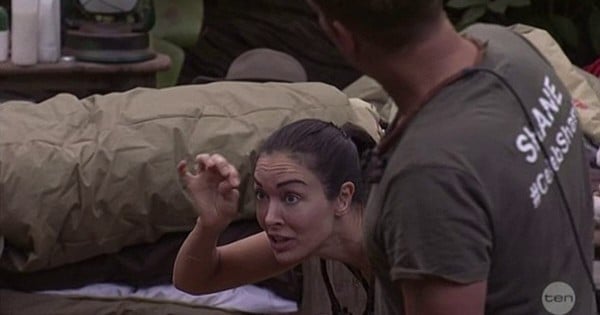 This must have corresponded EXACTLY to the time that Jo Beth wanted said mirror so that Jo Beth could pop in her contacts. Does anyone want to see a small, blind, blonde woman falling over camp stretchers and sleeping baboons (see, baboons could really come in handy)?
Well, yes. But that's not the point.
This week on The Binge, Rosie Waterland spoke to a former I'm a Celebrity contestant about what goes on behind the scenes….listen here:
The point is the missing mirror outraged Jo Beth (it was the tipping point of Laurina's bad behaviour said Jo Beth in the diary room) yet Laurina didn't think it was such a big deal. Laurina didn't apologise like a good little girl when camp leader Shane Warne tried to implement a camp mirror Stay and Play policy and Jo Beth talked about Laurina behind her back just like a little girl.
Then came issues around cooking the camp meals.
Laurina became upset that none of her suggestions around meals were taken on board. Jo Beth became upset because she was the cook and she should be respected for working so hard. And the baboon became upset because he was not on TV.
"It is the energy from the people cooking the food [Jo Beth is one of the cooks]," Laurina told Brendan Fevola and Akmal Saleh as Jo Beth listened."They crack the shits if you make a suggestion or come anywhere near the kitchen. It is just always really tense. Don't make suggestions, don't come anywhere near the kitchen, don't touch the vegetables, don't look in the bag, nothing. It's a very coveted experience. It's very exclusive."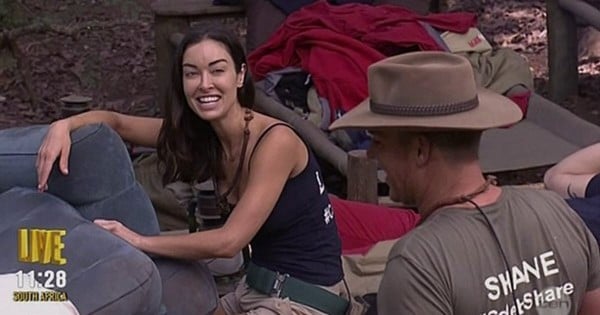 Cut away to Jo Beth in the diary room. Not wearing glasses so obviously the mirror Stay and Play policy is a winner.
"I'm not listening to her because she's an idiot. You are getting pretty close to seeing the first bitch slap on Australian television. She doesn't think at all. She only thinks of herself and no one else. She doesn't care who she hurts or offends or whatever, it is all about Laurina."
Then Jo Beth whispers to more people about Laurina, more people became involved with telling Jo how nice she is and how mean Laurina is and then Anthony snaps at Laurina over fried rice. Who needs Tolstoy when you have plotlines like these, asks the baboon?
Laurina is annoyed and Jo Beth needed cuddles from Paul Harragon ("I need a big Chief cuddle") to get over the trauma of Laurina being so selfish re: camp cooking.
So Jo Beth and Anthony are being short and monosyllabic toward Laurina. Both are making an effort to exclude her from their camp stretcher zone – and the kitchen.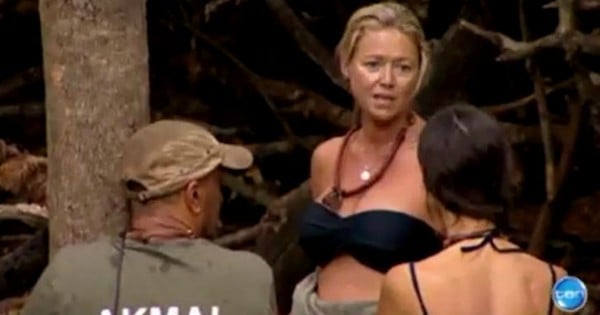 Others in the camp say things in the diary room and to Jo Beth about Laurina – but not to her face.
Shane Warne and Brendon Favola had a fight over absolutely nothing on the episode the night before. They fought, stopped fighting, asked each if they were "okay" and ten minutes later were back to normal probably playing strip poker.
Akmal pointed this out saying: "Vent your anger and it's all over. Have a look at Brendan and Shane last night. They got into each other's faces and ten minutes later they were joking. The girls have a different attitude; they let it fester and grow like a virus."
Watch Warne's and Fevola's fight below. Post continues after video.
The Public Schools NSW definition of bullying is: Bullying is repeated verbal, physical, social or psychological behaviour that is harmful and involves the misuse of power by an individual or group towards one or more persons.
Bullying is a serious issue, at schools, in workplaces, in homes. One of the reasons it is so hard to combat is it is so hard to pin down. And when something is hard to define, it is also hard to alert others to.
So is what Laurina is facing in I'm A Celebrity … Get me Out of Here! bullying or is it just really horrible fight, that "festers and grows" with every small transgression?
We are still divided.
Either way the producers must be happy.
This week on The Binge, Rosie Waterland spoke to a former I'm a celebrity contestant about what goes on behind the scenes….listen here: