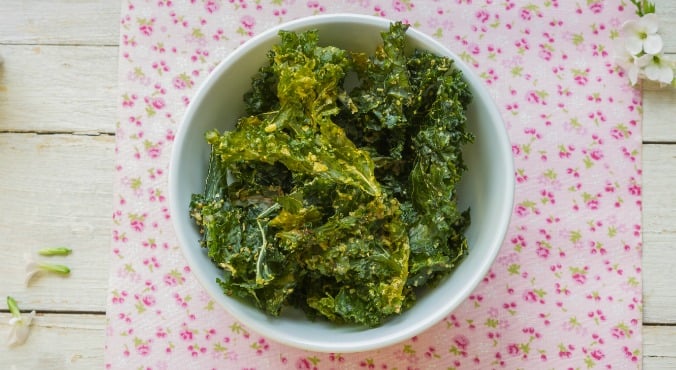 Image: iStock.
I remember a time when curly parsley reigned supreme and spinach came a close second. Then kale came into vogue.
Now it's rearing its green bushy head everywhere you look. Kale is constantly trending on social media and receives heaps of press in the mainstream media. Heck, even the Obamas eat it. It's also appearing on menus, drinks lists, and even on the snack menu at my local pub. Because kale chips, or kale-whatever, is exactly what I'm after with my beer.
Does anyone really like kale, anyway? Sure, it's good for you, but to me it just smells like dirty socks. Yet wellness warriors, yogis, health food gurus and hipsters have lauded kale and labelled it a superfood.
This magical cabbage has all the answers, or so we're told. According to Dr Google it can cure heart disease, digestive troubles, cancer, AIDS, even hair loss. Forget those other inferior green vegetables — they can't cure disease, or even make a half decent-looking garnish on your chicken parmigiana.
But what does the science actually say about kale? Is the nutritional hype overstated or even warranted? Was Popeye right all along when he chose spinach instead?
Watch: Nobody's calling chocolate mug-cake a superfood… but it sure is super delicious. (Post continues after video.)
As it turns out, he was — spinach is hands-down the superior green.
It romps home in the vitamin E, folate, vitamin A + Beta-carotene, potassium, magnesium and iron stakes. Yet I doubt you'll be seeing trendy celebrities posting photos on social media of themselves eating spinach anytime soon, let alone seeing it featured on the snacks menu at your local brewhouse.