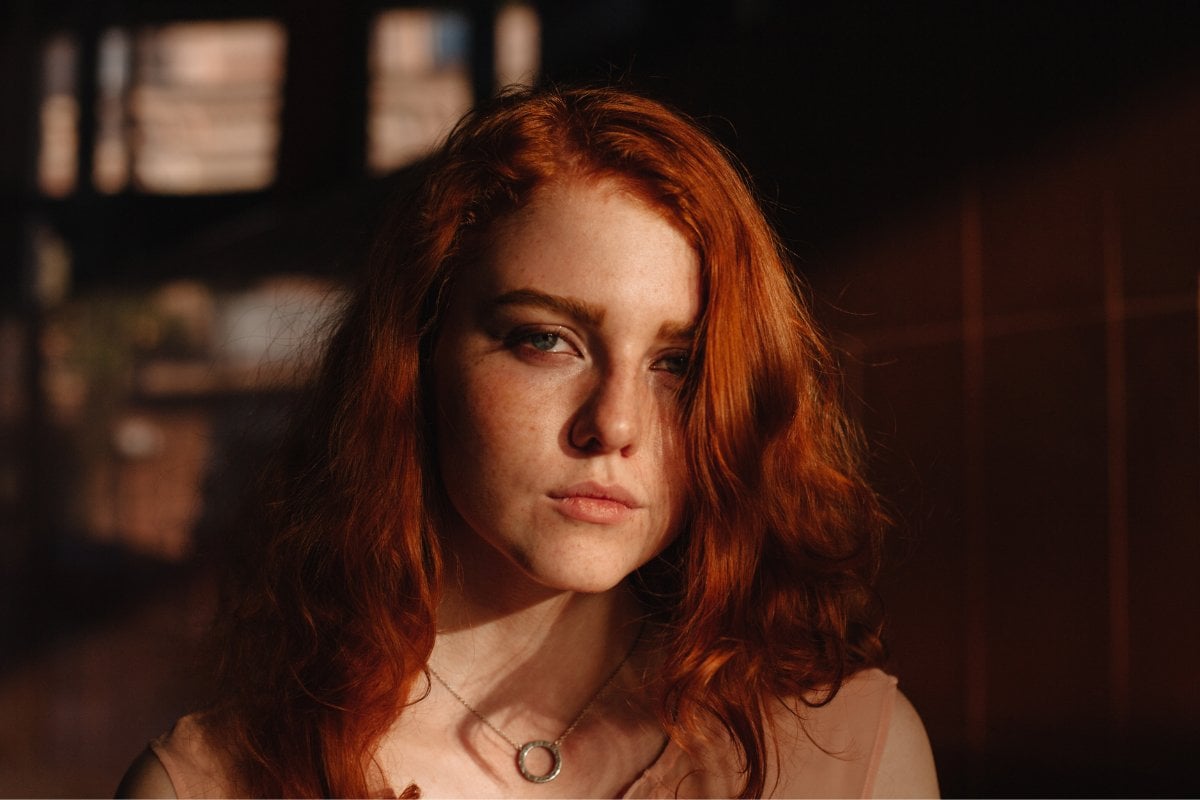 This post deals with abuse and mentions suicide. It could be triggering for some readers.
I found myself on the bedroom floor, trying to find good light for recording the video I was going to send to be shown at my sister's funeral.
My hair was freshly done. I'd dyed it bright copper red the day before I got the call from my mum saying my older sister had died. When I looked at myself in my phone's camera, seeing the red hair made me feel a little sick. 
Watch: Even if they aren't physically violent with you, they could still be abusing you emotionally. Post continues after video.
I already couldn't wait to get back to my natural brown - even after the time and money I had spent on my new colour. The colour was now an unwanted physical stamp reflecting the phone call from my parents telling me my sister had died. One glance into the mirror reminded me of 13 years of pain caused by my family. Pain from being invisible to them because all their energy was spent on keeping my addicted sister alive. I felt ridiculous with new hair when my parents were in a world of pain.
Hair aside, I had to record my video. 
Me with my hair: lying.
I had already decided I was not flying me or my family to the Gold Coast, Queensland, from my home in Christchurch, New Zealand, for the funeral.
I had decided not to because one of my kids had a tummy bug - the family couldn't travel over with a vomiting child. But there was the option for me to go. I remember my oldest sister calling me (knowing that I was the process of deciding if I should go or not) after many years of not speaking. She talked passionately about the power of God and how she was sure that if I went I wouldn't get the tummy bug. She said it was the devil trying to divide our family, again, at a pivotal moment, but GOD was stronger than my fears.
Ugh - the God card.