Wedding season is officially upon us. My fridge is currently covered in invites and save the dates and little RSVP cards asking for dietary requirements that I, for some reason, like to send as close to the RSVP cut-off date as possible.
While all very different in design and colour palette, the invites do all have one thing in common; they are addressed to me, and me alone.
There was once a time when a plus one to a wedding was a given. For those single people, we had the opportunity to convince and bargain a friend with the lure of free alcohol and questionable dancing to join us for a night of fun and frivolity.
Alas, the idea of 'plus one' is dead and dying. For some reason people don't enjoy having (and paying) for complete strangers to attend their wedding.
This whole plus one thing wouldn't be an issue (normally), but you see, after 27 years of living the single life, I now have real life boyfriend who I enjoy the company of. I'm not exactly sure of the social etiquette of how long you need be with someone for them to be relevant enough to attend an event as serious as two people committing their lives to each other, but I kind of think it would be nice to have someone to go to a wedding with, seeing as we are in fact celebrating love and all that mushy stuff.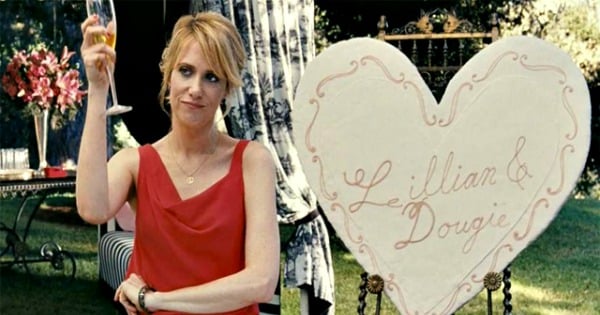 I'm a realist though. I'm aware that my boyfriend can't attend these weddings with me because six months isn't long enough for someone to be convinced that they won't have to ask 'who's that?' when looking at wedding photos 10 years down the track. I totally understand (sort of).
But do you know what's even worse than not getting a plus one for a wedding when you actually have someone to take? Attending a wedding when you're single.
We rarely talk about it because single people hate falling into the stereotype of being sad and alone; but there is honestly no other event on earth that makes you feel more socially aware of your singleness and lack of significant other than being at a wedding. This is an event where two people are literally saying they will commit and love each other until they die, while you sit there wondering why you can't get a text back.
As a single person, you have to sit through those painfully romantic and often at times cheesy vows; which on most occasions may even bring a tear to your eye. From the common observer, you look touched and teary from the beautiful words, but on the inside there is a small pity party taking place as you wonder if that will ever be you.
If we want to ramp up the levels of 'having a horrible time as a single person at a wedding', try being a bridesmaid.
LISTEN: Holly, Mia and Jessie discuss whether a single's list for weddings is extremely helpful or highly problematic on Mamamia Out Loud (post continues after audio...)
You will most likely get paired with a groomsman who has an overly jealous girlfriend who will stare you down at any time you make physical contact with her man (true story). You may have to sit out the first dance and be left as the only person sitting at the bridal table as the bride requests that everyone dance instead with their respective girlfriend/boyfriends (also a true story).
You may also encounter rumours about you that encourage stereotypical 'single-person-at-wedding' behaviour by saying you left the reception 'crying, drunk and stumbling' when in fact you walked to the car (heels still on), tearless and only mildly a bit jolty (also, once again a true story).
Due to this backlog of painful memories, I have managed to look past the lack of plus ones invites that have not come flooding my way, as I remind myself that there could always be worse things.