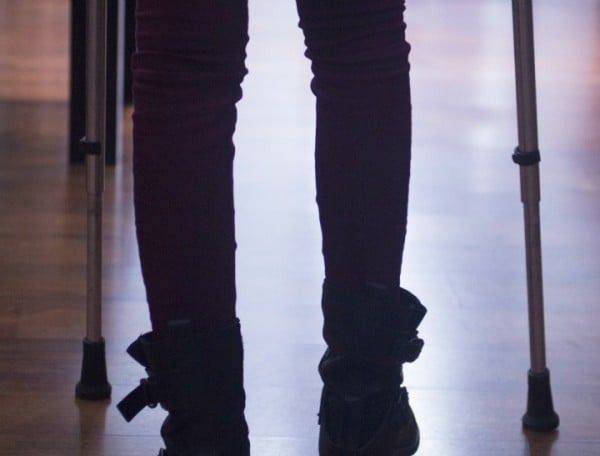 By: Lisa Thomson for Divorced Moms.
When we think of cheating in a marriage, we automatically think of extra-marital affairs.
Forbidden sex.
When a friend announces their marriage is over, one of the first things we wonder is was he having an affair? But what we don't consider is the multitude of ways disloyalty creeps into a marriage causing equal devastation.
He can cheat on you without having sex with anyone else. That's right. Disloyalty in a marriage is a form of cheating and it isn't about sex. In fact, I would say that it's a slow, marital death. While an extra-marital affair is like a shot in the heart, consistent disloyalty is like arrows in your back.
Here are 10 ways he's cheating on you without having an affair:
1. He talks about you behind your back.
How do you know? There are subtle changes in the people around you. Whether it's friends, his co-workers or his family, you notice a gradual change in their attitude toward you. They may begin to treat you with less respect and more sarcasm. They may begin showing signs of unwarranted aggression toward you. You're confused because you used to have a solid relationship with this person (people). It's not you; it's a sure sign someone is complaining about you behind your back.
2. He gambles the family money away.
His gambling habit has become a hobby. You have no idea how much money is actually lost in the black hole of his gambling habit. Who knows how much time he's spending gambling for example, card playing, betting on sports events, going to the casino or betting on his own sports skills. Here's the thing. He's gambling away your and the children's future. I can hardly think of anything more disloyal than that.
3. He makes unilateral decisions.
Has your husband ever made an important decision that affects the whole family, without consulting you? Mine did and here's how I found out:
My husband and I went on holiday with our good friends who were Ethel and Fred to our Lucy and Ricky. Somehow the topic of having more babies came up. I said to Ethel and Fred that we were definitely going to have one more baby. That's when the conversation took a bizarre turn. The Mertzs' began asking, "Why do you want more? You've got one of each.
No, you shouldn't have anymore. It would be a mistake." Much to my horror, my husband sat silently nodding in agreement with them! Apparently he didn't want another baby. I felt betrayed. Here's the thing, the conversation about whether to have another baby should be one of the most intimate and private conversations you have with your spouse. How did these friends get into this decision and why did they have so much weight on something that had nothing to do with them?
4. He places higher importance on his friends, job or acquaintances.
As in the above example, placing more importance on what the Mertz's' thought than his own wife, my ex failed to create or respect any relationship boundaries.