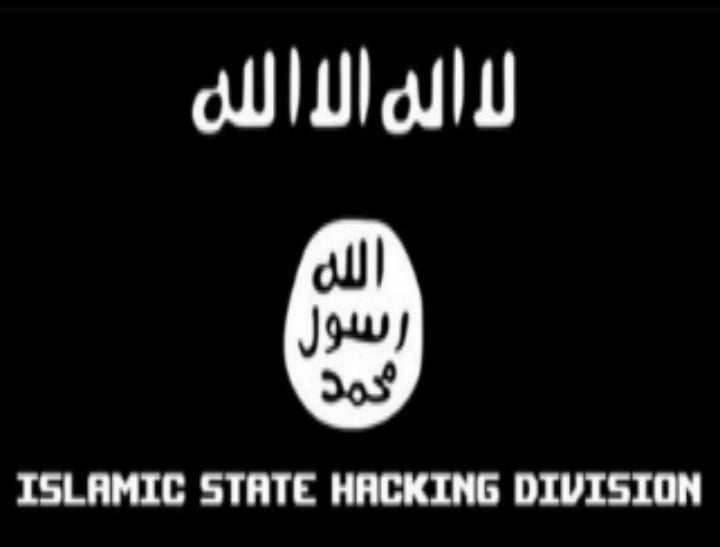 We've rounded up all the latest stories from Australia and around the world – so you don't have to go searching.
1. Islamic State has hacked the personal information of Australian citizens.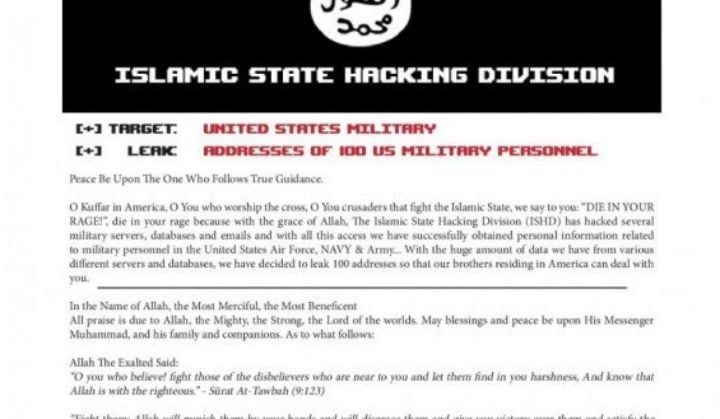 Australian Defence Force employees and their relatives, a Victorian MP, and several public servants have had their personal details hacked by Islamic State who are urging home-grown terrorists to attack them reports The Age.
The details of more than 1400 people – mainly US military personnel were released by Islamic State with a terrifying call-to-arms.
The message from the Islamic State Hacking Division warned: "know that we are in your emails and computer systems, watching and recording your every move.
"We have your names and addresses, we are in your … social media accounts.
"We are extracting confidential data and passing on your personal information to the soldiers of the khilafah [caliphate], who soon with the permission of Allah will strike at your necks in your own lands!"
Fairfax Media says on the list are at least eight Australians.
These include a mother who is employed by the ADF, a Victorian MP, employees or former employees of NSW Health, and an Australian National Audit Office employee.
2. Scott Morrison calls for same-sex marriage referendum.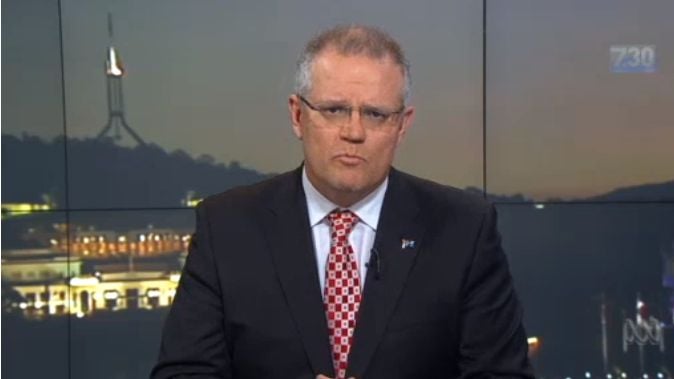 Appearing on last night's 7.30 Social Service Minister Scott Morrison has called for a referendum on the issue of same-sex marriage.
He said that the current debate is uneven, leaving people expressing their religious views against gay marriage being branded as bigots.
"I don't think we've been having a very even-handed debate on this issue. I mean, when you have a situation when it's reported that there are two commercial television networks won't allow the running of an advertisement that simply supports the existing law, then I worry, I really worry about what might happen if we were to change this law, and as a result, what people of different religious views, not just Christian, but Islamic views, views of Hindi, views of Sikhs, views of Jews, views of all different religions."
A referendum to change section 51 of the constitution would provide the opportunity for both sides of the debate to be put to the Australian people he said.
3. Julian Assange may walk free next week.
Wikileaks founder Julian Assange may walk free from his Ecuadorian embassy hide out next week after Swedish prosecutors prepare to drop their investigation into sexual asault allegations against  him because of the statutes of limitation.
The Australian journalist has denied all allegations and has said they are part of a smear campaign.
He sought asylum in the Ecuadorian embassy in London in 2012 to avoid extradition to Sweden.
Under Swedish law, charges cannot be laid without interviewing the suspect.
Prosecutors had until 13 August to question Mr Assange about one accusation of sexual molestation and one of unlawful coercion, while the time limit on a further allegation of sexual molestation runs out on 18 August.
The Wikileaks founder still faces the more serious allegation of rape.
4. Julia Gillard might sue over same-sex marriage ad.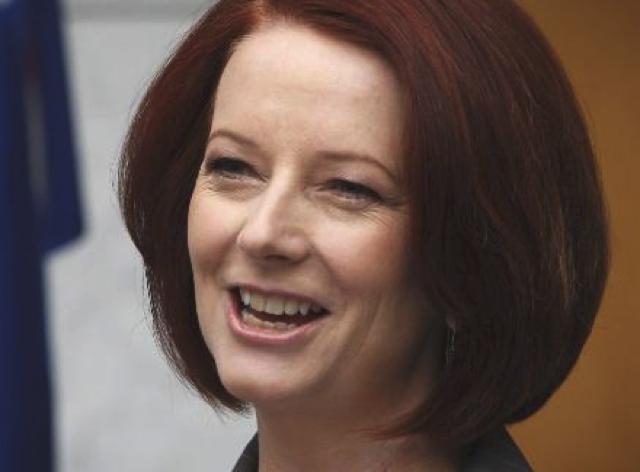 Former Prime Minister Julia Gillard has indicted she is taking legal advice over an anti gay marriage ad which she says used her words out of context.
The Australian Marriage Forum ad quotes Ms Gillard's 2013 national apology for forced adoption speech: "The most primal and sacred bond there is: the bond between a mother and her baby."
Ms Gillard told The Australian that the words of apology had been "taken out of context and misused", and she was taking legal advice.
5. Three women hospitalised per week with traumatic brain injuries.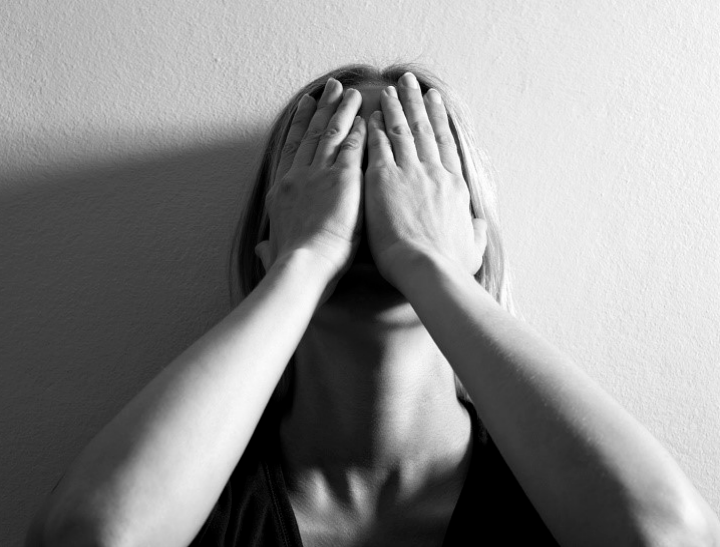 A startling figure has emerged before Brain Injury Awareness Week next week showing that three women are hospitalised each week with brain injuries caused by family violence.
Brain Injury Australia executive officer Nick Rushworth told the ABC it was "a matter of current public attention that one woman is killed every week by her partner or ex-partner".
"Three women are hospitalised each and every week in this country with a traumatic brain injury — the result of an assault by her partner or ex-partner," he said.
He said that the rate amongst Aboriginal and Torres Strait Islander women is 70 times that of non-Aboriginal and Torres Strait Islander women."
Neurosurgeon Richard Parkinson said that the knock-on effect of a brain injury can be traumatic.
"Brain injuries commonly affect executive function such as planning, forethought memory, emotional control.
"That can have knock-on effects with your children, with your relationships, and with your ability to get out of that relationship if it is an abusive one."
  For support 24/7, call 1800 RESPECT (1800 737 732). 
  6. Kim Jong-un reportedly 'executes' N Korea's vice premier Choe Yong-gon.
There are unconfirmed reports that North Korea's vice-premier Choe Yong-gon was executed in May on the orders of Kim Jong-un.
Mr Choe was executed after he "expressed discomfort against the young leader's forestation policy", South Korea's Yonhap news agency reports.
Close to 70 officials have been killed under Kim Jong-un's rule, Yonhap says.
South Korea's unification ministry said it was "closely monitoring the possibility of any changes in Choe's circumstances".
Choe Yong-gon was deputy minister of construction and building material industries, and had represented North Korea in trade talks in Seoul in the mid-2000s.
7. China devalues yuan for second day running.
China has devalued its currency for a second consecutive day leaving financial analysts stunned.
The devaluation stripped another half a cent from the Australian dollar, which was down to 72.6 US cents at 3:46pm (AEST) on Wednesday reports the ABC.
"Markets are taking fright at the recent move in the [yuan]. They are afraid that it signals concern about the Chinese economy," Mark Evans, a fund manager at THS Partners told The Wall Street Journal.
8. Rich kid sets fire to his $400,000 Ferrari.
The 20-year-old son of a Swiss millionaire has set fire to his $400,000 Ferrari cause he wanted a new one.
The car was one of 15 the 20-year old owned.
According to Swiss media outlet 20 Minutes the millionaire had been refused a new car by his father – he was advised by a Ferrari salesman that because his current Ferrari wouldn't cover the costs of the new one, he should just destroy it and get the insurance company to pay it off.
A court heard that he paid three men to set fire to the car while he went to a massage parlour. But the arson was caught on CCTV and the millionaire was tracked down and arrested.
He received 22-months probation, and a measly $44,000 fine.
9. Parenthood is worse than divorce, unemployment or even the death of a partner.
Here's something to mull over while you do the school run – a study published in the journal Demography has shown that on average, the effect of a new baby on a person's life in the first year is devastatingly bad — worse than divorce, worse than unemployment and worse even than the death of a partner.
Researchers followed 2,016 Germans who were childless at the time the study began until at least two years after the birth of their first child.  They phrased the questions they asked them so the parents would not have to directly say their life sucked "because it is considered taboo for new parents to say negative things about a new child," they wrote.
Margolis, a sociology researcher at the University of Western Ontario, found that most couples in the study started out happy when they set out to have their first child.
In the year prior to the birth, their life satisfaction ticked up even more – and especially during pregnancy – all that excitement about having a baby.
But after birth things went downhill. 30 percent remained at about the same state of happiness or better once they had the baby. The rest said their happiness decreased during the first and second year after the birth.
Of those new mothers and fathers whose happiness went down, 37 percent (742) reported a one-unit drop, 19 percent (383) a two-unit drop and 17 percent (341) a three-unit drop.
Which is the worst of the worst.
Other studies have shown that divorce is the equivalent of a 0.6 "happiness unit" drop; unemployment – a one-unit drop; and the death of a partner a one-unit drop.
10. Having a C-Section could affect a baby's brain development.
Researchers at York University in Canada have found that having a baby by caesarean section may affect at least one form of a baby's ability to concentrate.
Dr Scott Adler, and Dr Audrey Wong-Kee-You, who led the research which is published in the journal Attention, Perception, and Psychophysics, compared the spatial attention of babies delivered vaginally with those born via caesarean.
By studying three-month old babies they found that a caesarean delivery slows a baby's spatial attention.
Dr Scott Adler said: "The results suggests that birth experience influences the initial state of brain functioning and should, consequently, be considered in our understanding of brain development."
Audrey Wong-Key-You said: "The findings add a potential psychological implication to the roster of impacts that caesarean section delivery might have."
11. Girl leaves hospital after hanging from playground equipment.
Good news: The little girl who was found hanging unconscious from the monkey bars of a NSW playground has been discharged from hospital.
The Sydney Morning Herald reports the girl was in a critical condition when she was found hanging from the Kidz Klub Playland centre equipoment in Jamisontown on Friday morning.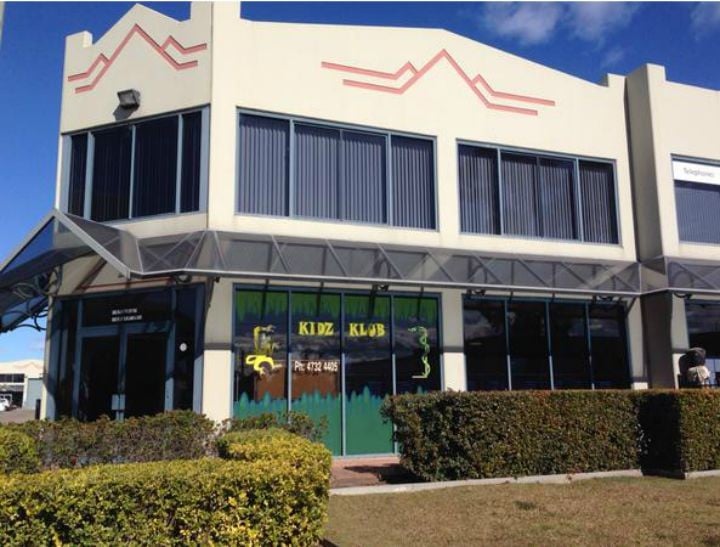 A police spokesman said the girl 's scarf somehow became wrapped around the equipment, choking her as she was playing.
A WorkCover inspector visited the site on the day, according to the The Penrith City Gazette.
"We are still making preliminary enquiries," WorkCover's spokeswoman told the newspaper.
Do you have a story to share with Mamamia? Email us [email protected]
[post_snippet id=324408]