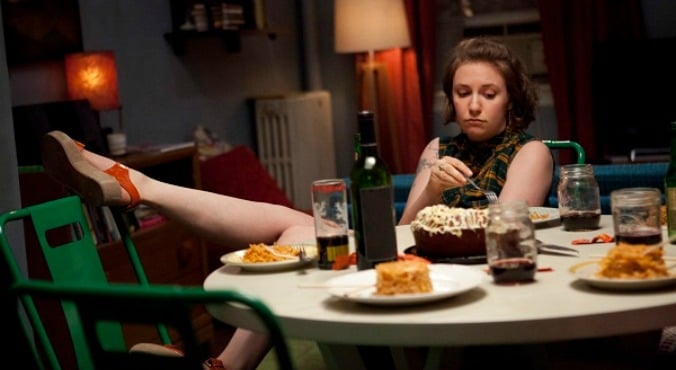 Image: HBO.
Until about two months ago, I was completely convinced that social media was key to maintaining friendships.
When Facebook arrived, I'd just moved interstate for uni, which put hundreds of kilometres between me and many of my closest friends. It quickly became an invaluable tool, allowing us to stay connected on a daily basis. Since then, I've found Twitter and Instagram offered that same level of closeness, both with my old pals and new ones.
I find it impossible to imagine how adults in the '80s and '90s held on to their friendships without being able to message or Snapchat each other, or invite them to events with the mere tap of a screen. But recent incidents have changed my way of thinking.
It started when I moved into my first home late last year. I'd finally escaped the world of share-housing after years of saving, and ticked off a major item on my life's bucket list, so I figured that was reason enough to throw a party.
Naturally, I created a Facebook event and invited a large number of friends I'd met through uni, work, mutual friends; people whose birthdays and engagements and other celebrations I'd happily attended over the years, almost without fail.
Call me old-fashioned, but if I RSVP 'yes' to an event I'll be there rain, hail or shine — with the exception of illness or emergency. On nights where more than one close friends have hosted special events, I've trekked from one end of Melbourne to the other (not an easy feat on public transport!) to ensure I could make it to both. Or all three, in some cases.
Watch: Mamamia staffers share the biggest lie they've ever told. (Post continues after video.)
Now it was finally my turn to celebrate something — and I rarely host events in my own honour, so this was a big deal — I was confident my friends would should the same commitment, even though I hadn't seen some of them for a while. This isn't because we haven't wanted to catch up, but everyone is just so busy these days.