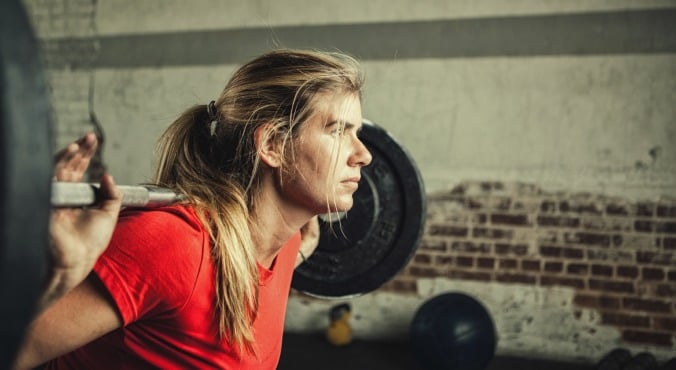 Image: iStock. By Sarah Hentges, University of Maine at Augusta.
It's a known fact that exercise is addictive. But CrossFitters – those who take part in CrossFit's brutal workouts and stringent diet – are infamous for their fanatical devotion to their fitness philosophy. They can be found doing pull-ups and heavily weighted squats, flipping tyres or hitting them with a sledgehammer, climbing ropes, tossing medicine balls, and "going Paleo."
The CrossFit movement has been labeled a cult – even a religion – and the movement's popularity has skyrocketed; by 2014 there were 7,000 CrossFit-affiliated gyms (or "boxes," as CrossFitters call them), up from just 13 in 2005.
But, really, the zealousness of CrossFitters is not new.
Many fitness enthusiasts have been just as obsessed by their own health routines. In his book Crusaders for Fitness: The History of American Health Reformers, James C. Wharton describes the "hygienic ideologists" of the 1830s to 1920s as having high "levels of devotion, asceticism, and zeal" to their health and fitness ideals. They believed in a sound mind and body, physical education, vegetarianism, and often "espoused Christianity." (Paper Tiger's Jenna and Casey show us a simple leg exercise to try at home. Post continues after video.)
But in the 1960s, Kenneth Cooper developed a new approach – the idea of "aerobics," a term he coined in his 1968 book of the same name. Aerobics were a more moderate approach to fitness: simple exercises with a point system to meet the individual's fitness goals.
CrossFit has taken elements of both approaches – religious-like devotion combined with goal-setting – which has resulted in a fitness movement that's bigger, harder, and meaner. Visibly. Inherently.
I've written about CrossFit as a fitness fad, and I place it among "extreme" examples of fitness, like Shaun T's Beachbody program Insanity or even television's The Biggest Loser. These fitness approaches work on diet and exercise, but the expected results are unrealistic, and participants adhere to a "no pain, no gain" mentality.