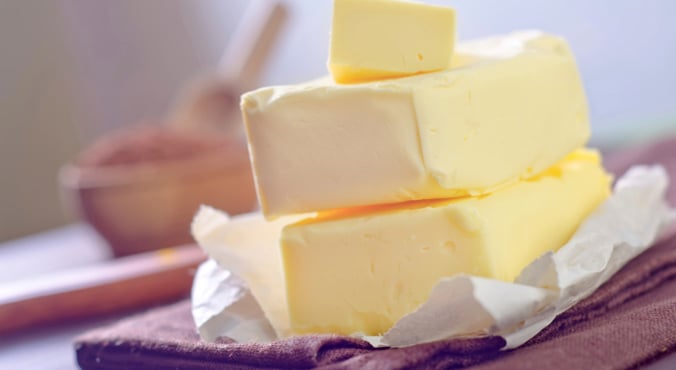 Image via iStock.
Life used to be simple. You'd spread butter on your bread, melt it over vegetables and use it in cooking. The biggest decision you faced was which brand to choose.
Then, new research discovered saturated fat raised our cholesterol and it was thought to increase our risk of heart disease. Over 65 per cent of the fat in butter is saturated and, as a result, butter very quickly topped the 'bad food' list and we were forced to search for an alternative.
Margarine, originally produced as a cheap spread, was suddenly promoted as the 'healthy choice' and sales quickly overtook those of butter. Scientists soon discovered that the chemical process used to turn oil into a spread, created a type of fat called trans fat, which is even worse for us than saturated fat.
Fast forward to today and the debate continues to rage as to which is the healthier choice – butter or margarine?