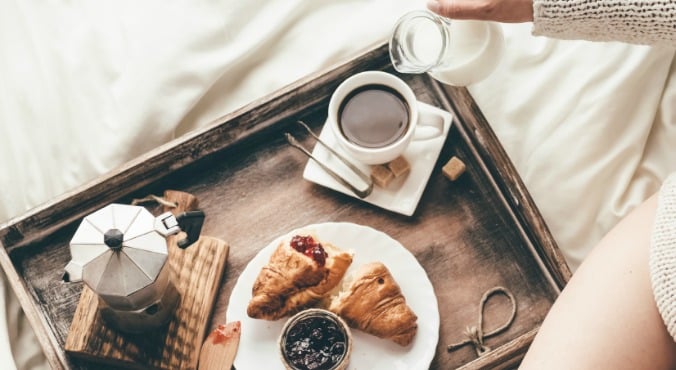 Image: iStock. By Enhad Chowdhury, University of Bath and James Betts, University of Bath.
In the middle of the last century, popular nutrition author Adelle Davis advised people to eat breakfast like a king, lunch like a prince, and dinner like a pauper. Her advice stuck. Recent examination of the merits of adults eating breakfast has raised the question of whether we should indeed eat like kings at breakfast or just skip it all together.
First of all, the "most important meal of the day" is not a title anybody should give to any meal whether it's breakfast, lunch or dinner. To attempt to arbitrarily define a specific meal as the most important is not sensible, but there are a few commonly held truths that may have contributed to breakfast receiving this rather lofty title.
When considering these ideas, it becomes clear that some don't have the weight of evidence you might expect. Here are some of the commonly asked questions about breakfast and some of the evidence. As you will see, it's not a cut and dry issue.
Does skipping breakfast make you eat more?
We know that skipping breakfast causes the brain to be more responsive to highly palatable foods and that people often eat more at lunchtime if they skip breakfast. But in laboratory situations and in more realistic investigations conducted with people going about their normal routines, most studies show that skipping breakfast results in lower total energy intake over the course of a day than eating breakfast.
So, despite greater hunger during the morning and some compensation during lunch, the effect of skipping breakfast doesn't seem great enough to make people overshoot the calorie deficit created by missing the morning meal.
Here's a delicious way to prepare quinoa for breakfast, as demonstrated by Paper Tiger. (Post continues after video.)
Does breakfast 'kick start' your metabolism?
Eating sets a variety of biological processes associated with digesting and storing food into action, which result in increased energy expenditure known as diet induced thermogenesis (DIT). So, yes, breakfast does kick start your metabolism.