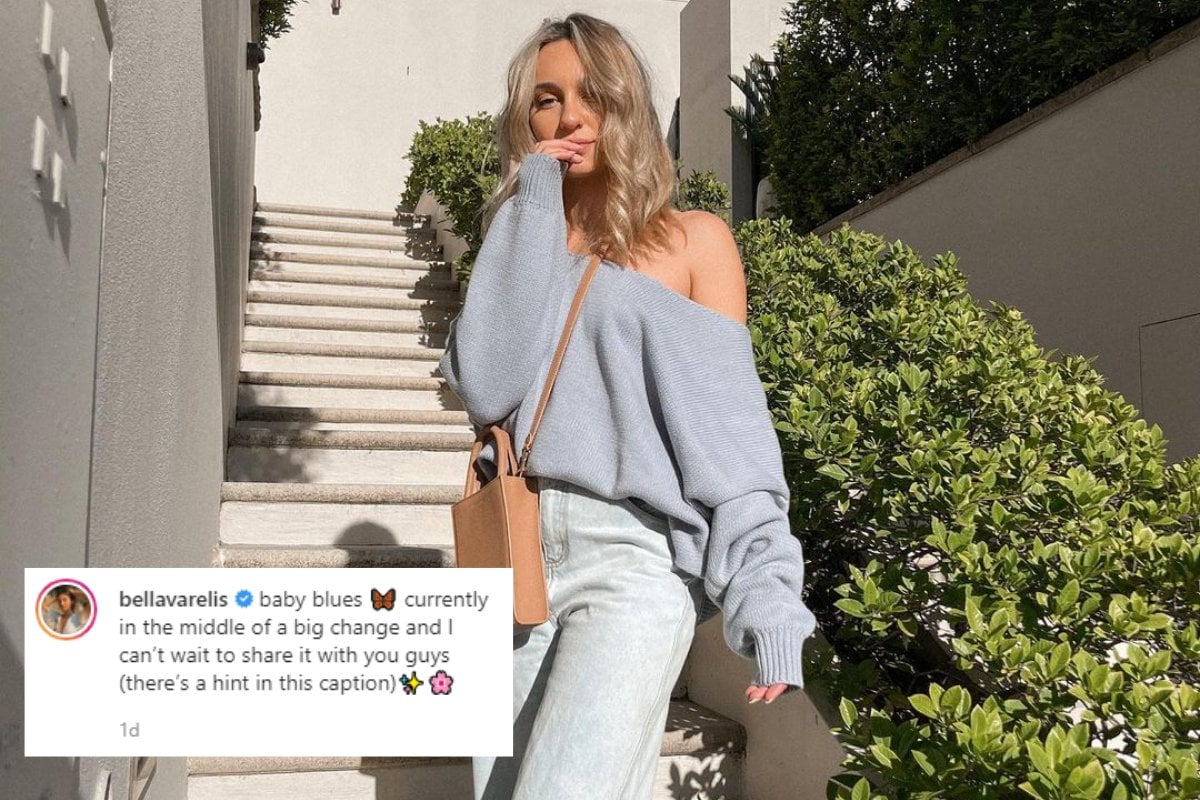 1. The Instagram caption that has everyone convinced Bella Varelis might be pregnant. 
Bella Varelis just catfished approximately everyone with a sneaky Instagram caption alluding to the fact she might be pregnant, and... well, we'll let the post speak for itself.
In a post shared to Instagram yesterday, the former Bachelor star wrote: "Baby blues 🦋  Currently in the middle of a big change and I can't wait to share it with you guys (there's a hint in this caption)✨🌸"
And naturally, people made their conclusions. 
That was until Bella addressed the post on her story this morning.
"Guys, I'm not fricken pregnant. I wrote baby blues because my whole outfit was baby blue," she said.
"Also come on guys if I was pregnant I would've made the announcement 10x more exciting. You know me.
"I don't know how you guys managed to jump to the most extreme conclusions when two days ago I was showing you all 6 different types of cocktails I drink in one sitting."
Listen to Mamamia's daily entertainment podcast, The Spill. Post continues below.