Netflix's Iron Fist is the ultimate TV recommendation for anyone you hate.
The series is the final element in a string of Marvel-Netflix superhero specials (Jessica Jones, Luke Cage, Daredevil) that have been released over the past two years.
Iron Fist was meant to amp audiences up before all three heroes come together in one action-packed, super-series called The Defenders. 
It didn't.
Listen to Laura Brodnik and Tiffany Dunk explain what is so wrong with Iron Fist.  

Instead, fans are offered the story of a man who returns to New York after ten years training with a league of elite warrior monks.
He's back. He's the 'chosen one'. He's incapable of proving to his childhood friends that he is their long lost pal Danny Rand in ten words or less.
He can't prove it in an episode. He can barely prove it in two.
Watching the character repeatedly shout, "but I AM DANNY RAND," without immediately listing memories the three would share is the most infuriating television you will see this week. Unless you also watched Married At First Sight. 
But it gets worse.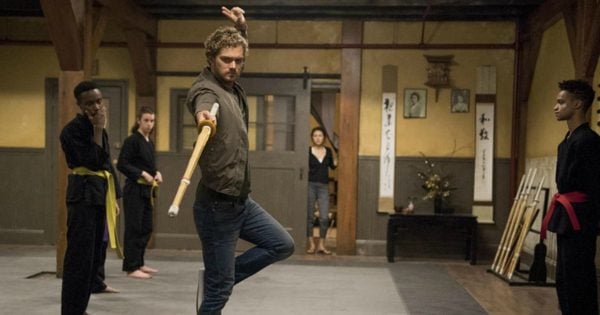 Iron Fist is also full of Asian cliches. A bit of dragon imagery here, a bit of Buddhist teachings there, a smidgen of 'Chi', a splatter of secrecy et voila: all our stereotypes in one cosy place.