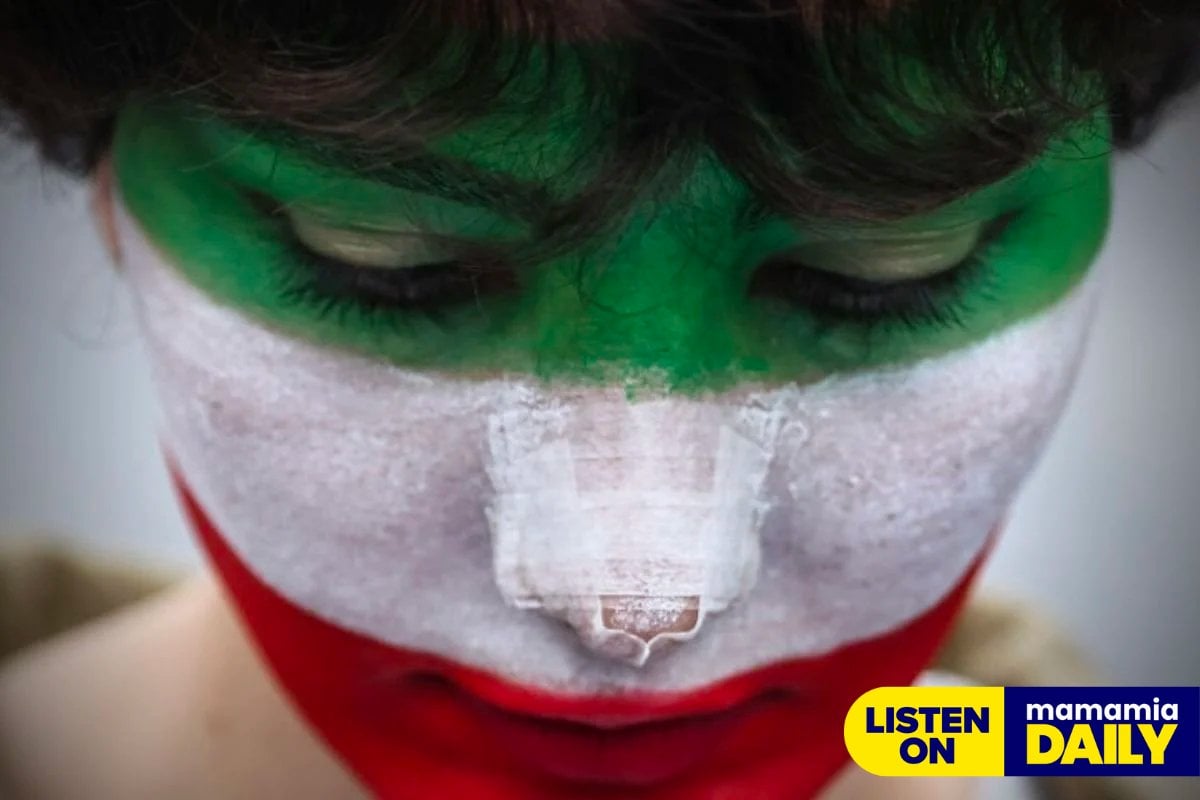 Listen to this story being read by Gemma Bath, here.
Warning: This story includes discussions of rape and execution that may be distressing to some readers.
Protests began in Iran on September 16, prompted by the death of a 22-year-old woman who was dragged away and allegedly beaten by the morality police for wearing her hijab improperly.
Now, a new horror is being forced on the protesters of Iran who've spent weeks continuing their fight amidst brutal oppression by Islamic forces.
More than 14,000 Iranians have been arrested in connection with the demonstrations being held around the country, with the country's parliament voting overwhelmingly last week in favour of the death penalty.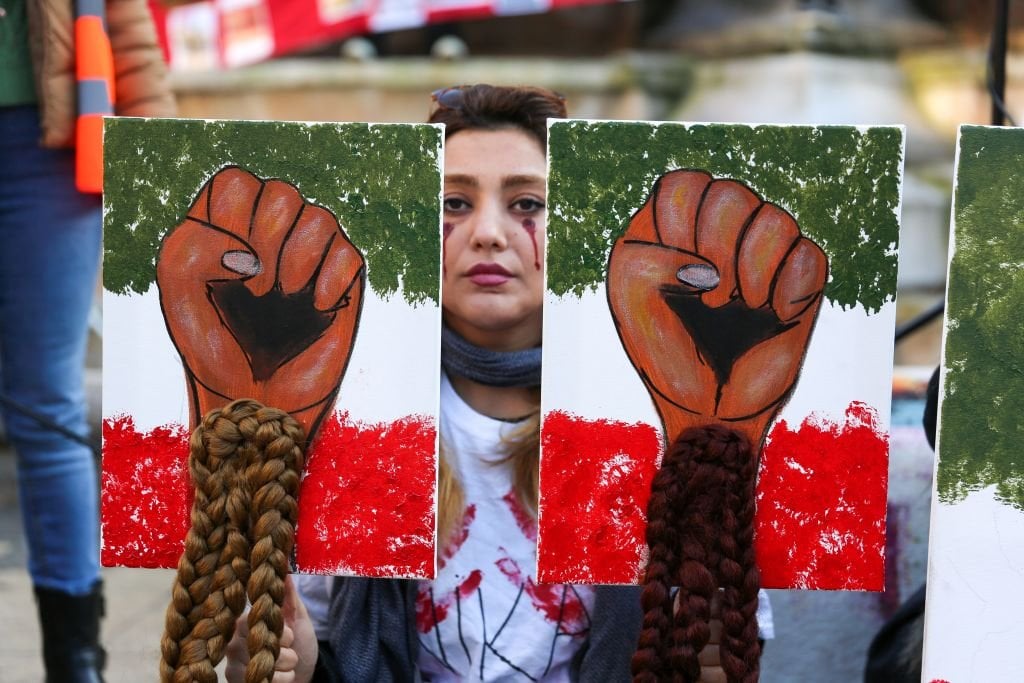 Protests are being held across the world in solidarity with Iranian citizens. Image: Taken in Paris, Michel Stoupak/Getty.