Regular G-strings are modest compared to this.
Dear readers, may we suggest you direct your screen away from prying eyes, as we introduce you to… The C-string.
Here she is, in all of her skimpy beauty…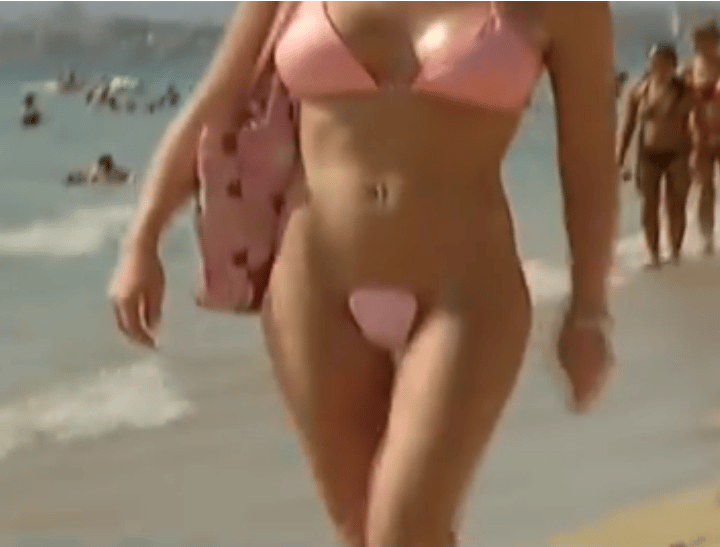 Don't you hate it when your swimmers actually cover your backside? Or worse, when your front bum is hidden under too much material? This heinous fabulous new invention is perfect for all those times you are frustrated by how damn modest your stock standard G-strings are.
Apparently these little beauties are quite the rage in Europe (maybe). The can most often be found on the tanned, lithe bodies of exotic women across the Mediterranean. They even comes in a vast array of colours and styles.
But you can't appreciate their true brilliance until you've seen then in action on an actual human. Watch as this woman shows you just how practical they are…

This pathetic excuse for a pair of togs more closely resemble something Alice in Wonderland would put in her hair.
Seriously. Tell me there is not a similarity here?