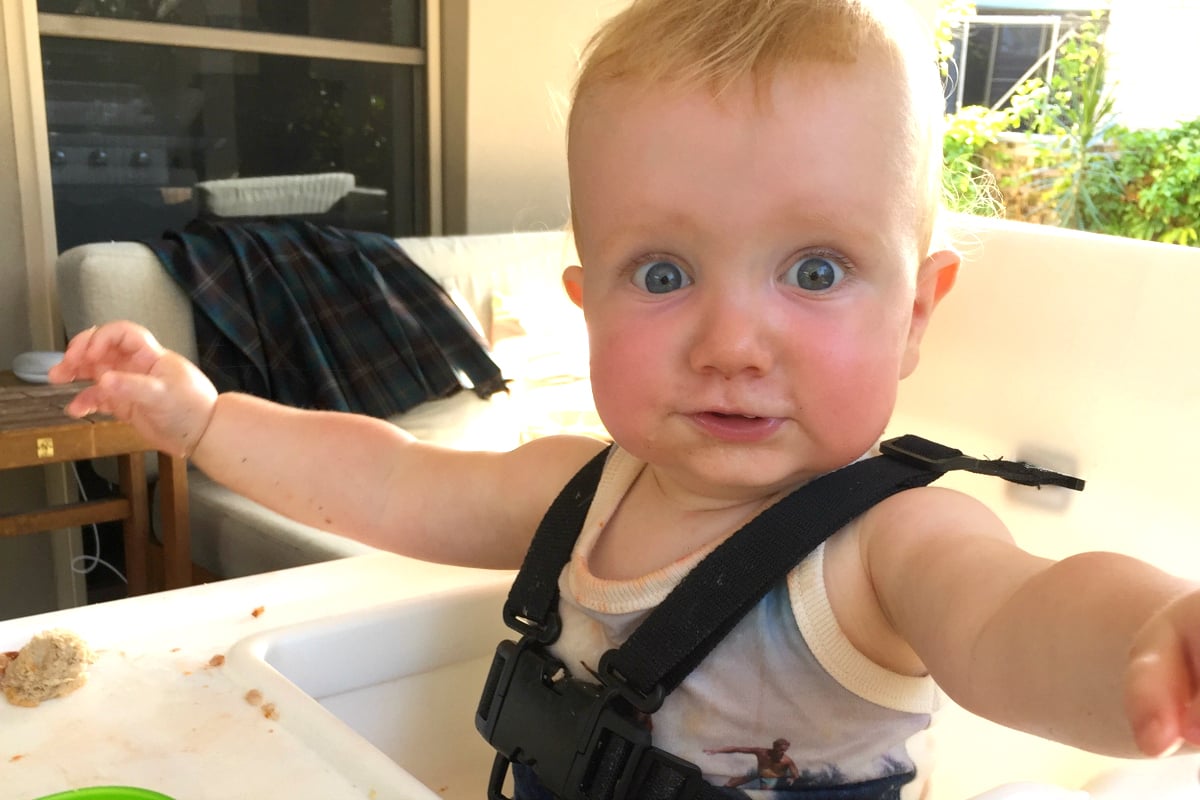 As mum to two boys I have survived two bouts of introducing solid food, and when I say survived – I mean exactly that.
My youngest son Leo is two-and-a-half-years old (the half is important) and thankfully he can now chew steak with the best of them.
It wasn't always this way. I remember the ups, the downs and the frantic 3am Googling of "How much banana is too much banana?"
Here are eight of the most common thoughts I had while introducing solids to both of them.
1. Everyone has an opinion. HALP!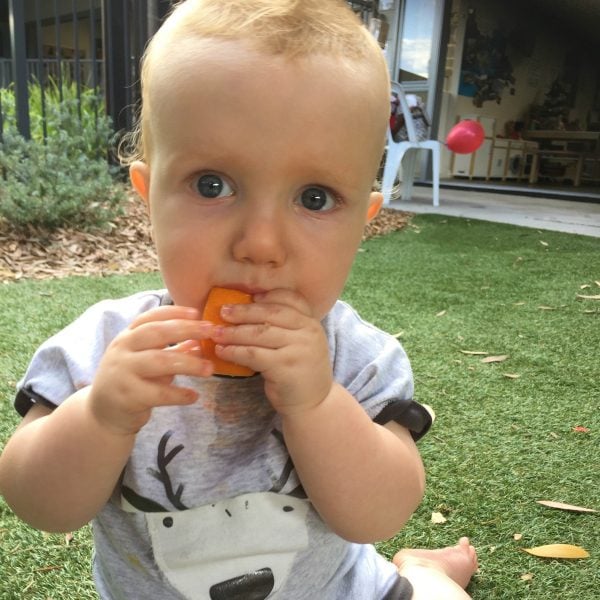 Before I had kids, I wondered what could possibly be challenging about adding in some mashed banana to baby's day?
What I forgot was that when you have a baby, you are tired and life is busier and messier than ever before. Also, people everywhere cannot help but give you their unsolicited opinion and advice on all things baby-related, including when to introduce solids and what type.
The experts say your baby will start showing readiness signs including; having good head and neck control, and looking interested in what you are eating.
Both my boys began eyeing my food around five/six months of age (the fact I probably looked very happy when eating helped) which I took as signs they were ready to eat.
As recommended I began slowly, trying a couple of teaspoons of puree after a lunchtime milk feed so they weren't stressed and over-hungry.
2. Will I ever stop pureeing?
As not much of a cook, I remember being bored by the amount of chopping then boiling and pureeing an endless conveyor belt of fruit and vegetables. This was followed by plenty of mess to tidy up in the kitchen.
It wasn't easy to do practically speaking either when Leo didn't want to be put down, so my husband did most of the boiling and pureeing.