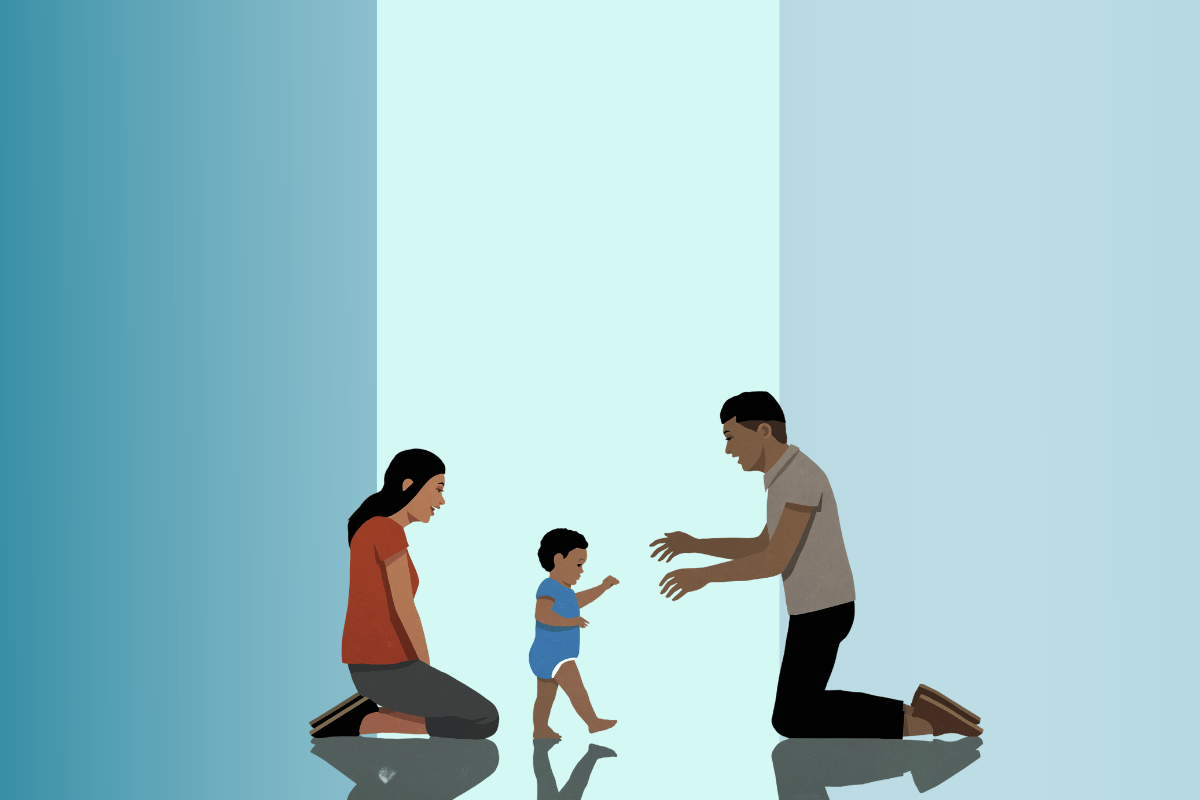 When I was 10, I met my mum's new partner for the first time.
We sat in a parking lot, sipping hot chocolate in the dead of winter. His breath? Smelly. His voice? Grating. His idea of impressing the child of his partner? Pinching my cheeks and ears, and telling me how squishy I was. 
In his defence, introductions are never easy – but they are incredibly vital to the longevity of a relationship, so it was pretty important for him to nail it the first time, and he just... didn't. 
Watch MM Confessions: The craziest thing I did for love. Post continues after video.
Reflecting on my whole mum-partner-me meeting made me pretty curious to find out how and when other parents introduced their children to a new love interest.
So I asked our wider Mamamia community to share their own personal stories, and whether it was a positive experience or not. Here's what they had to say.
Lucy, aged 41.
What's your relationship story? We had been going out for a few months and the kids were keen to meet him. My kids were 11 and 13 at the time. I had been talking about him since the fairly early days. We chose an activity that would be fun, but didn't require awkward silence and stilted conversations.
How did your kids react to meeting your new partner? We moved on to dinner at my place and both kids were comfortable enough to fart in front of him at the dinner table! We took it slowly, and I talked to them as it went on. He has now moved in with us and the transition has been really easy, and the fondness for each other is blossoming. I'm a happy mum! 
I hid stuff about dating and relationships previously and the kids said they would've preferred me to tell them. My 13-year-old girl was desperate for me to tell her all the gossip about the dates!
What's your advice for other parents? Go slow... be confident about the longevity before bringing the kids into it. I don't think you need to tell about every date you go on, but letting them know at an age-appropriate level about people you want to bring into your life is healthy.
Naomi*, aged 32.
What's your relationship story? Around the time of them all meeting, my kids were 12 months old and five years old. My youngest has only ever known my now-husband as his dad and my oldest son has accepted him into our lives and we're all happy eight years later.