The top of my head is sunburnt and my entire body is wet with sweat. I've been standing in the heat for so long that it's no longer entirely clear who is famous and who is simply absurdly attractive.
But none of that matters, because I'm here to interview four people I won't have any trouble recognising: Pitch Perfect 3′s Rebel Wilson, Ruby Rose, Brittany Snow and Anna Camp.
Slowly, they're making their way through a line of journalists and photographers, who are no doubt asking astonishingly similar questions. I almost feel sorry for them, having to stand among crowds for hours and maintain polite conversation when they probably feel like bailing and sitting in a nearby cinema with a frozen coke and popcorn. But then I realise that's exactly how I feel, and I'm not being paid millions of dollars to be here.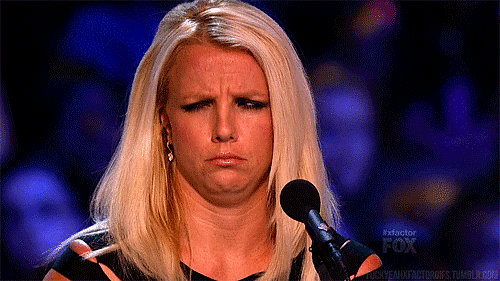 I no longer have any sense of sympathy.
Ruby Rose is the first to speak to us, and one thought plays in my mind over and over again: "She doesn't look... real."
She's tinier than she looks on screen, and her teeth are impossibly white. She doesn't have a hair out of place, she's even more beautiful when she speaks, and I cannot for a second fathom how we belong to the same species.
She makes a joke and I laugh too hard. I'm acting weird like I always do when I'm struck by someone's... face.
When Anna Camp walks past, it's my colleague Laura's turn to ask the questions. I'm meant to try to take a decent photo and record audio of the conversation - both of which I forget to do. I became distracted, you see.
LISTEN: Laura and I debrief on all the Red Carpet happenings on our pop culture podcast, The Binge. Post continues after audio.
Anna Camp's dress sits as though it was made specifically for her, which it probably was. No matter how she stands or what she does, she looks as though she's been intentionally placed there, photographed, and edited.