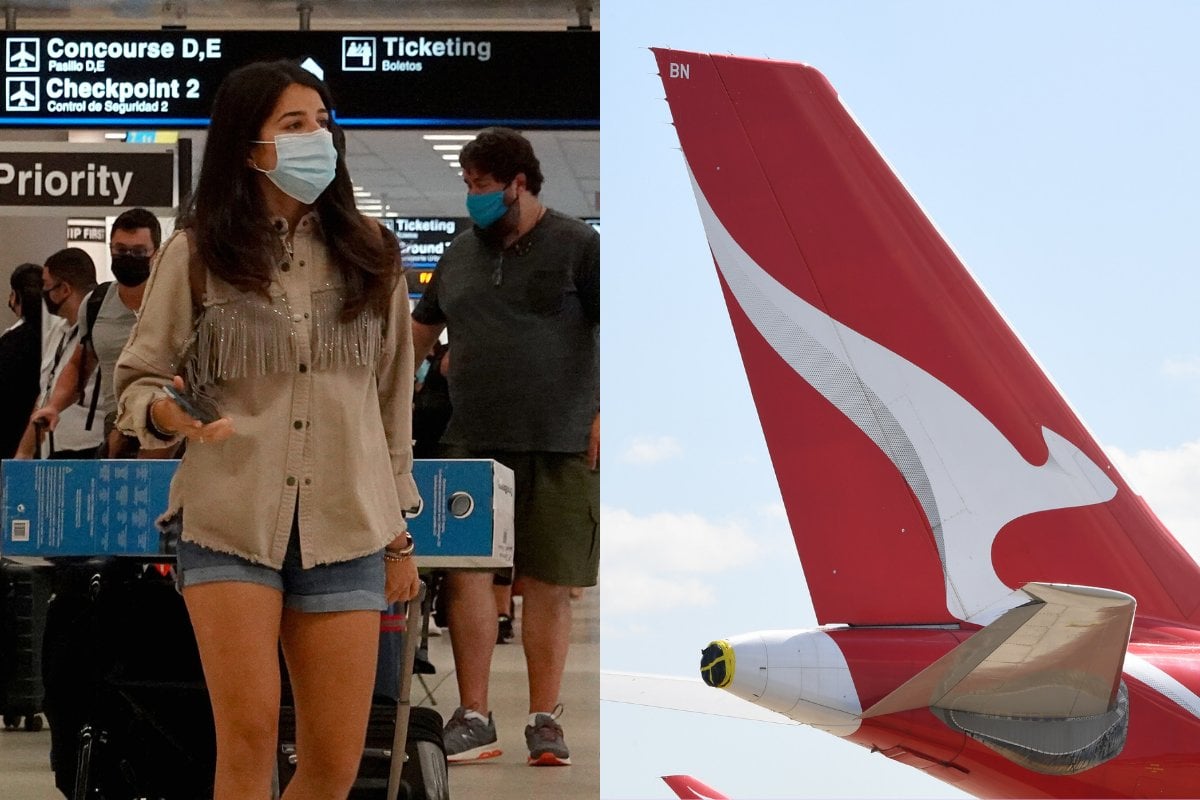 This post will be updated as new information about international travel comes to light.
Since last March, it's been anyone's guess when Australians would be able to travel overseas again. 18 months have come and gone with no international holidays and no visits to see loved ones, just millions of us waiting to hear when the international borders will open back up.
Finally, we have an answer: November 2021. 
Confirming the news on Wednesday, Prime Minister Scott Morrison announced that fully-vaccinated Australians will no longer need to apply for an exemption to go overseas from Monday, November 1.
Watch: Prime Minister Scott Morrison calling for states to open borders. Post continues after video.
But what will international travel actually look like? Here's everything we know so far.
When will I be able to travel overseas?
On Wednesday, Prime Minister Scott Morrison announced the ban on Australian citizens travelling overseas without an exemption will be lifted on November 1.
"I can announce today that last night the Health Minister signed off on the fact that from the 1st of November, Australians who are double vaccinated will be able to travel overseas," the Prime Minister told Sunrise.
But it depends where in Australia you are whether you can jet off on holiday.
So far, Sydney, Melbourne and Darwin are the only cities that will be operating international flights from November 2021. It's expected that other cities will be open to international travel when they reach 80 per cent, however, that hasn't been confirmed yet. 
Where can we travel to?
There will be no restrictions on which countries you will be allowed to travel to.
However, in terms of where airlines will be flying first: Qantas has announced that from 1 November, they will operate three weekly return flights between Sydney and London and between Sydney and Los Angeles. 
The airline has also announced the start date for services from Sydney to...
Singapore from November 23 
Dehli from December 6 (subject to discussion with Indian authorities) 
Fiji from December 7
Following those destinations, you will be able to fly from Sydney to Vancouver, Canada from December 18, Tokyo, Japan from December 19, Honolulu, United States from December 20, and Johannesburg, South Africa from January 5, Phuket from January 12 and Bangkok, Thailand from January 14.
In Melbourne, you will be able to fly to London from November 6, and Singapore from November 22. And from Darwin, you will be able to fly to Delhi, India (flight originates in Sydney) from December 6 and Singapore from December 16.