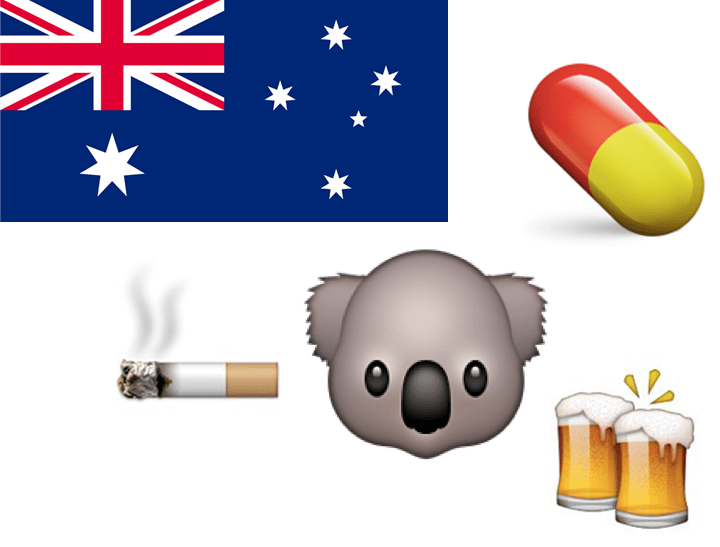 Welcome to the land of "vice and indulgence".
Booze, pills, junk food and holidays are what we're all about down under, according to the first ever international survey of emoji use.
The survey, conducted by UK company SwiftKey, analysed more than one million pieces of emoji data worldwide to find how speakers of 16 different languages use emoji.
We all know our foreign minister is a fan: Julie Bishop just dramatically acted out an emoji.
In what comes as a surprise to no one, Australians were the world leaders in use of alcohol and drug themed emoji, using double the average of alcohol emoji and 65% more drug emoji than our international counterparts.
'Straya.
We also lead the world for both junk food and holiday related emoji and expressed a fondness for clothing, mammals, birds and pets.
Worldwide, happy faces accounted for nearly half of all emoji use, followed by sad faces and love hearts (aaw).
Canadians were the biggest fans of the poop emoji (lols), but also dig a little raunch, money, violence and sports, apparently.
ATTN Apple: 18 emoji that don't exist yet but SHOULD.
The ever romantic French used four times the average number of love hearts.
Arabic speakers were big on plants, Russians were romantics and Americans lead the world for use of skulls, cakes, LGBTQI, meat and lady-oriented emoji.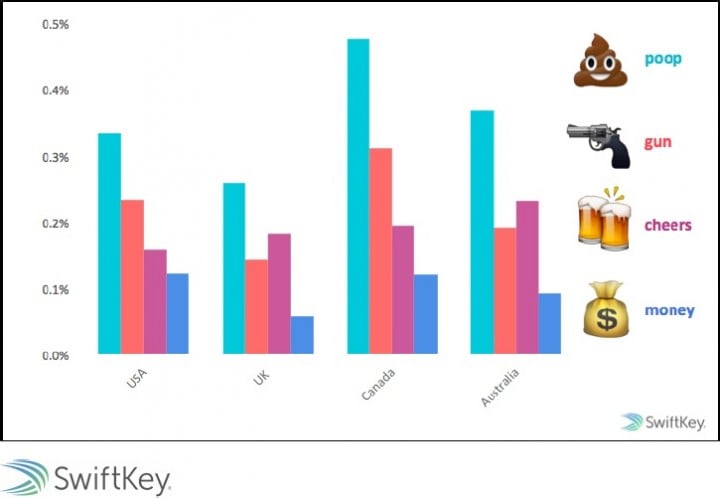 In case you still need further evidence of Australian's love of sinking brews, here is a reminder of that time our Prime Minister skolled a beer in a Sydney pub. It happened on Saturday.
And here's a gallery of the emojis the MM Team are still waiting on.