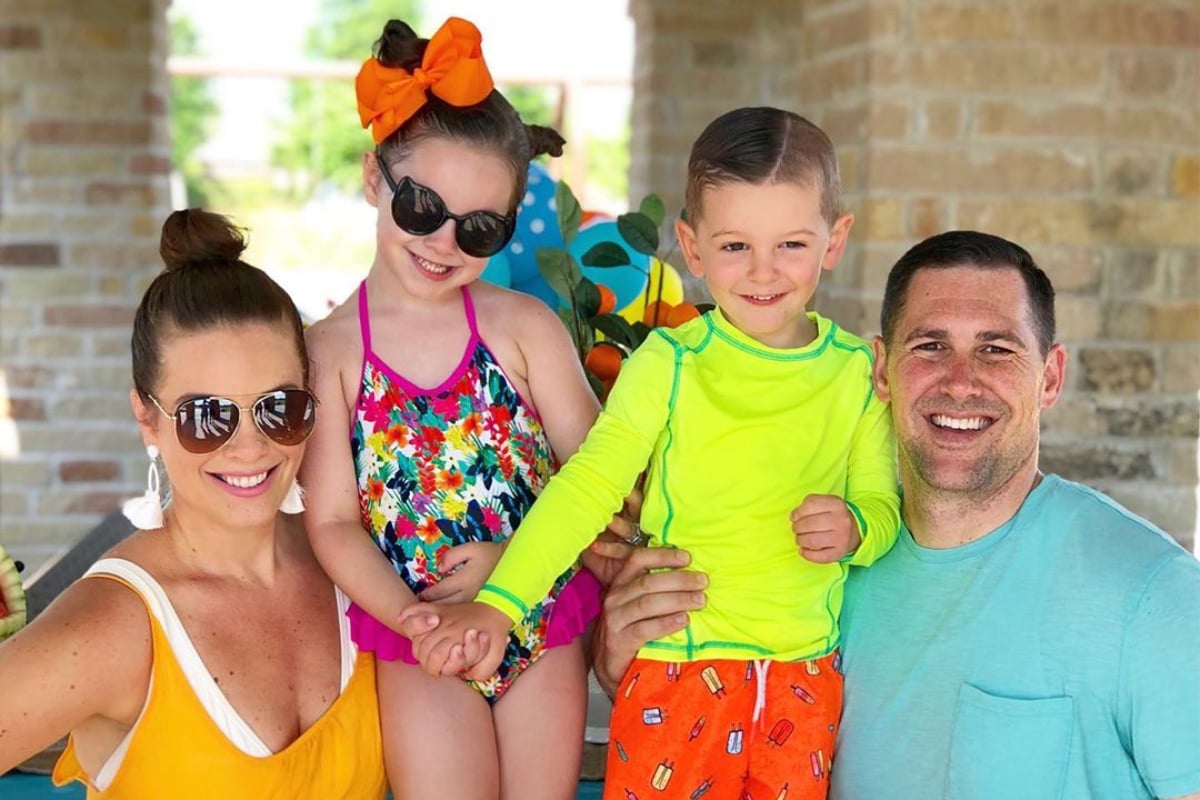 Content warning: This post contains mentions of sexual abuse some readers may find triggering.
They say a picture is worth a thousand words, but what exactly are those words? What's the worth of something that's carefully curated, filtered, and posed?
I'll tell you. I'm a recovering pretend-post addict, after all.
Our most recent family photos were met with many words of praise:
"Your children are beautiful!"
You look so gorgeous!"
And the most gutting: "You have the perfect family."
Side note – here's an honest look at what life looks like with and without kids. Post continues after video.
No one could've known I was reading those comments with a pit in my throat, probably from the comfort of my bed, the one I refused to leave even for meals. It would be impossible to predict that behind closed doors I was crumbling; a woman on the verge of a mental break. One who had spent the last few years trying to save that very same "perfect" family.
You see, a picture is only worth the story behind it and no one knew mine. I was a wife, mother, sister, and friend to the outside world. I smiled on cue. I showed up to play dates and performed accordingly. I dressed my kids well. I exercised. I indulged in nights out with my girlfriends. I had a husband with a good job, a pretty home, plentiful vacations. That's what they saw: a life tied up in a nice little bow.
But here's what was really going on behind our picket fence.
Let's start with my husband.