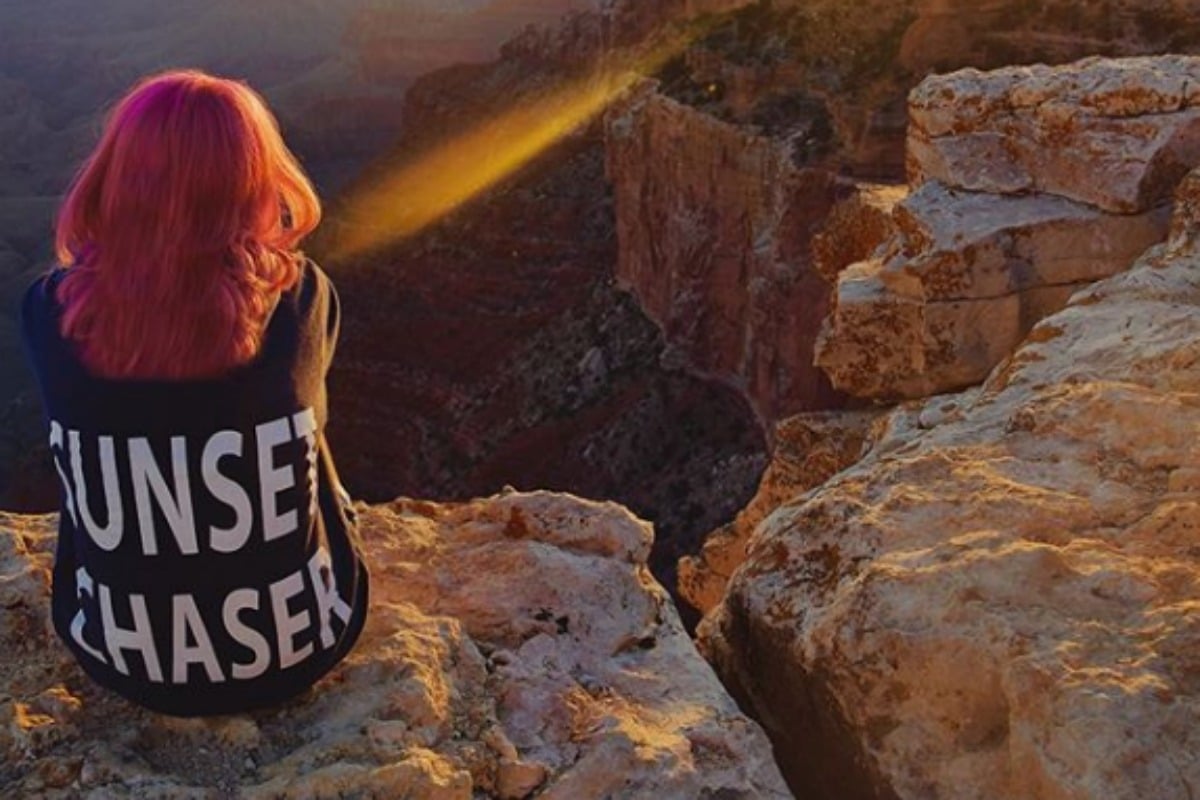 The bodies of 29-year-old Vishnu Viswanath and 30-year-old Meenakshi Moorthy, a couple from India, were found in California's Yosemite National Park on Thursday after they fell to their deaths last week.
The couple, who shared a love of travel and documented it in a personal blog and Instagram account, fell from Taft Point, a viewing area in the national park that has no railing. Viswanath's brother told media he believes they were taking a photo when the accident occurred. Authorities, however, said the investigation into the deaths is still ongoing.
Eerily though, just moments before the tragedy, Moorthy shared a photo with a caption referencing the dangers of 'daredevilry' when it comes to taking travel photos for Instagram.
"CHASING SUNSETS or CHASING LIKES???" she wrote.
"A lot of us including yours truly is a fan of daredevilry attempts of standing at the edge of cliffs and skyscrapers, but did you know that wind gusts can be FATAL??? Is our life just worth one photo?
"When we squirm at another selfie attempt gone south from a skyscraper, let's remember to save that in our core memory and not the memory dump… Same applies when we get our knickers in a twist and hog a spot till we get the perfect shot.
"I know I know, I am guilty as charged for all of this and if I didn't have Mr. Two Goody Shoes, Vishnu with me, I am not even sure if I would have written this post.
"Let us all try to be responsible digital citizens."