People can't get enough of the Instagram root right now.
The hair trend, that is. (Get your mind out of the gutter!)
London-based celebrity hairdresser and stylist Jason Hogan told Glamour it was the "hottest look" for the upcoming season.
Also referred to as "root shadow" it's about growing out your hair colour and letting your natural roots show without rushing to the salon for a touch up.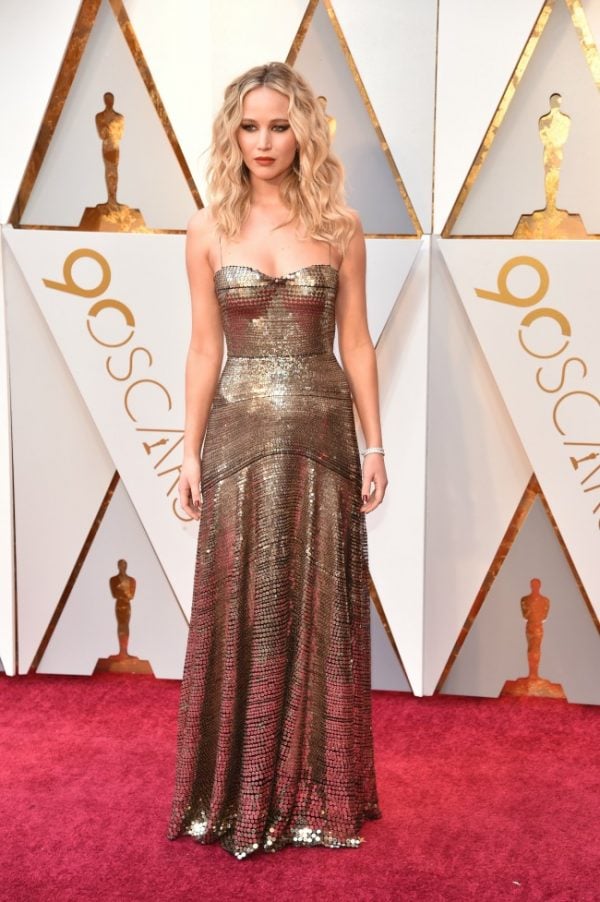 "This is a technique we use quite a lot... it was a big nineties colour story however in the 90s the shadow was much more contrasting and had a grunge feel due to hair being worn flatter and with a more matte finish," explains Elizabeth Shedwick our Head of Technical Varder at TONI&GUY Australia.
Think Drew Barrymore, Courtney Love or Angeline Jolie in her blonde and erm, slightly off the rails, days.
However there's an important update to the version we're seeing at the moment on A-listers like Margot Robbie and Jennifer Lawrence.
"Hollywood's revival of the insta root is a lot more polished and used as a way to make the regrowth bottle blondes must suffer a little more expensive looking and more achievable for those not blessed with a scandi-esque natural base shade," Shedwick says.
If you're after it for yourself, ask your hairdresser for "root shadow".
"The technique would be done by foiling/balayaging as usual and then applying a root stretch the same colour as your natural hair to stretch down the hair," explains Tarryn Cherniayeff, Founder and Director of boutique hair salon, Mob Hair in Bondi.