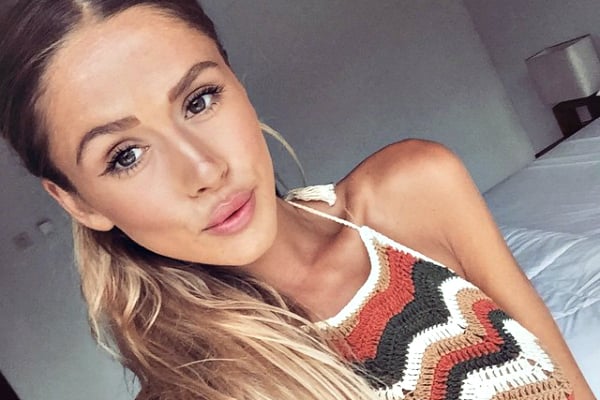 For 24-hour crisis support please call Lifeline on 13 11 14.
It started with a straightforward fan question: "Were you naturally that small and petite before having kids?" But Instagram model Ruby Tuesday Matthews' response unearthed something much deeper.
During the Q&A session on her Instagram stories this week, the Byron Bay woman spoke openly about her struggles with cocaine addiction – a dangerous vice, she claims, that many of her colleagues lean on.
"I've got to be careful what I'm saying here, but… Modelling industry, and now the influencer industry, everyone loves the baggies," she said. "But that is how most physiques are maintained, that's how exactly my physique was maintained."
The 25-year-old attributed her own slight, pre-pregnancy frame to a dangerously unhealthy lifestyle that centred around the drug.
"Basically I just smoked cigarettes, had long blacks, and did coke. And in between, [ate] tapas. My life was tapas and cocaine," she told her 193,000 followers.
"A lot of people never understood how I could eat and still be so thin, but I guess it's pretty easy to hide an addiction. People don't realise how easy it is to hide something, whether it's addiction, depression, anxiety, it's pretty easy to hide those little things."