Image: Instagram @bectobasics.
If you looked back through my Instagram account, you'd notice there were a few months there where I was really, really into fitness.
I went to the gym every day, I got on the protein powder bandwagon and I stocked up on Nikes in every colour. I felt awesome and I wanted to talk about it!
My first before-and-after picture took almost a week to get the guts to post, but when I did, I felt like I'd just entered a whole new world. My phone was like a magic carpet and I was Jasmine.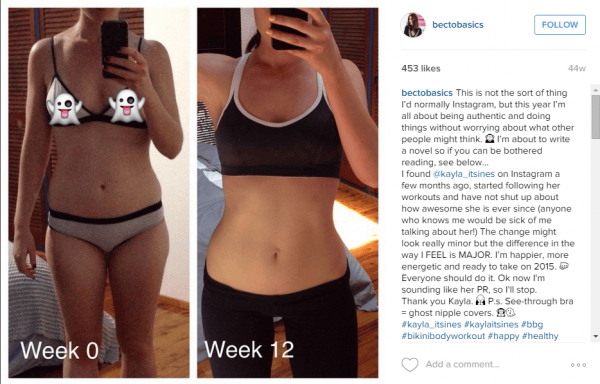 At the time, I had about 200 followers, and my before-and-after pic got almost 500 likes and 100 comments.
Like someone who'd just won the trifecta at Melbs Cup, I was hooked.
In the next few weeks, I took more selfies than Michelle Bridges and Commando Steve on vacay.
I'd wake up 10 minutes before heading to the gym to get a quick shot of my abs after I'd brushed my teeth. I'd take the picture wearing my sports bra before putting on a shirt to ACTUALLY work out.
Bec and Robin talk about our obsession with body image. (Post continues after audio.)
I kept up the fitness posts, and in less than a month I got several thousand more followers.
I soon learnt that if I posted something that wasn't about health (like the cute donut delivery I got from my fiancé on my b'day), I lost hundreds of followers.
Weekend bushwalks were no longer a chance to enjoy the serenity, they became impromptu photo shoots.
My fiancé begrudgingly became my paparazzi when I had to get shots in workout gear I'd been sent by PR companies.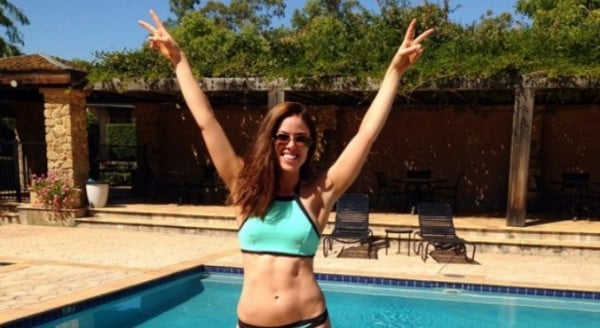 I became really good at styling protein pancakes near my lounge room window where it had the best natural light. I'd be lucky to eat them before they got cold.
I began getting emails from health "influencers" wanting to do fitness collaborations, from people I used to go to school with saying how inspired they were, and strangers asking for advice.
At first it was exciting, but now it was becoming more like a second job.
It all sort of came to a head (like a big, pussy pimple) when we were away on our honeymoon in Bali. By that point I'd gained about 6000 followers.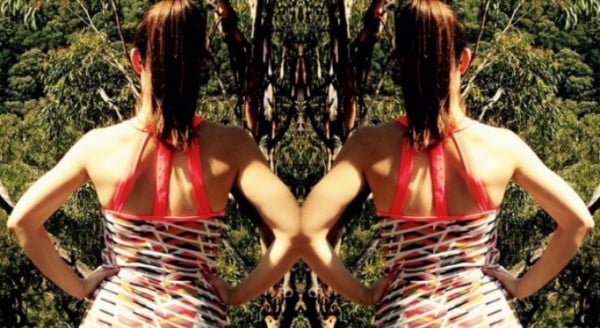 We checked into a beautiful hotel room with a balcony overlooking the beach, and the first thing I noticed was how good the lighting was for photos.
I was away ON MY HONEYMOON and I was thinking about INSTAGRAM. What a dumb-dumb.
That's when I knew it wasn't for me.
My husband was getting over it too (especially after I'd disappeared for an hour to find a good location at the resort for a #flatlay), and half-joked, half-warned, that he was going to stage an intervention. But he didn't need to. I interventioned myself.
I deleted my apps and just started living. We went to the pool and I left my phone in the room. I visited the hotel gym and did my workout just to feel good, without needing photo evidence. It was heavenly to just be present without having to remember to take a photo of everything I did, ate and thought.
Now, I still have Instagram, but I just post when it feels natural (not at 5pm because that's the prime commuting time!).
I might one day find my "thing", but for now I know it's not fitness and it's certainly not my abs.
Partly because I don't have abs anymore… I'm now 20 weeks pregnant, and hopefully by the time my little one gets to the point of being on social media, he will be able to post about whatever he's genuinely #obsessed with, including donuts if that's his (sprinkles and) jam.
But let's face it, seeing as his mum's been on Instagram, I don't think he'll need much convincing that there are better things to do with his life.
Have social media changed your relationships with others?