At present, an estimated three million Australians are living with anxiety or depression — and many of those suffer in silence.
It's not always clear when something is amiss with someone you love, but occasionally a cryptic — sometimes explicit — warning will appear in your social media feed and it's not always clear how to respond, particularly if you don't want to risk alienating the person further.
A new tool from Instagram will allow users to flag posts that might be read as cry for help, by allowing them to anonymously report content that relates to self harm.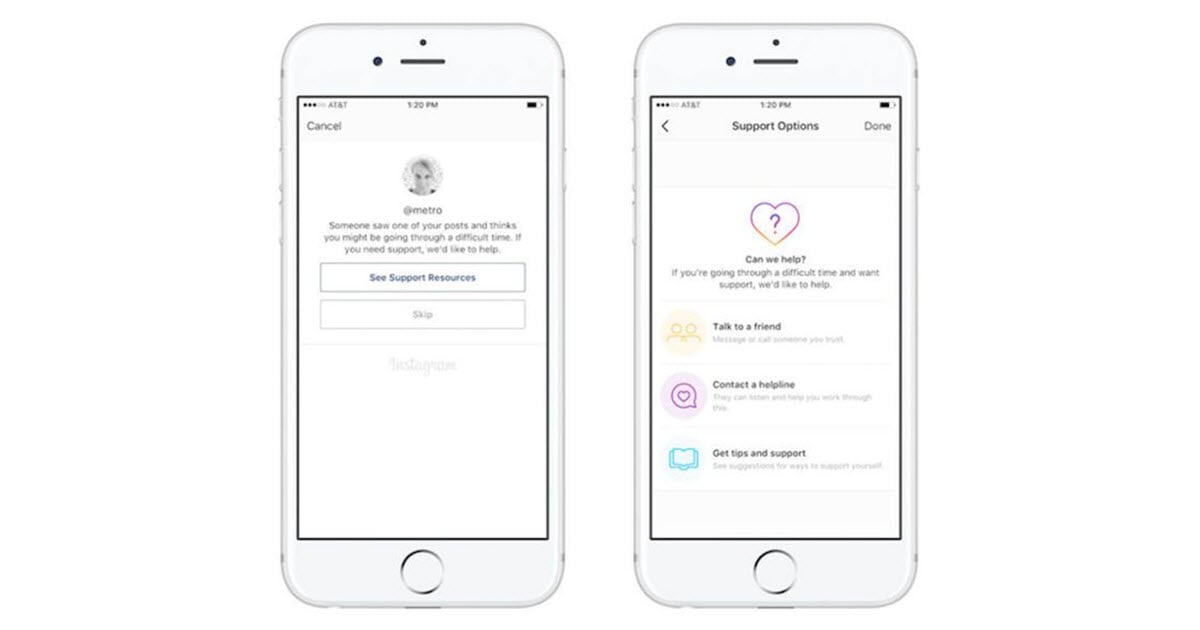 New Instagram tool will offer a list of support services for mental health. Source: Instagram
The poster will then receive a prompt saying, "Someone saw one of your posts and thinks you might be going through a difficult time. If you need support, we'd like to help."
The same message will appear for anyone who searches for worrying hashtags, such as those related eating disorders like anorexia nervosa.
Perhaps most importantly, Instagram will then offer a list of three options; 1) Talk to a friend, 2) Contact a helpline or 3) Get tips and support.