"I wanna enjoy every single pound," says Tammy Jung, "and every inch of me that grows."
Tammy Jung is a 'feedee' or a 'gainer'. That is to say, she engages in Feeder Fetishism.
Feederism is a sub-category of fat fetishism, where individuals harbour a strong or even exclusive sexual attraction to people who are overweight or obese. Feederism involves sexual gratification in regards to gaining or helping others gain weight.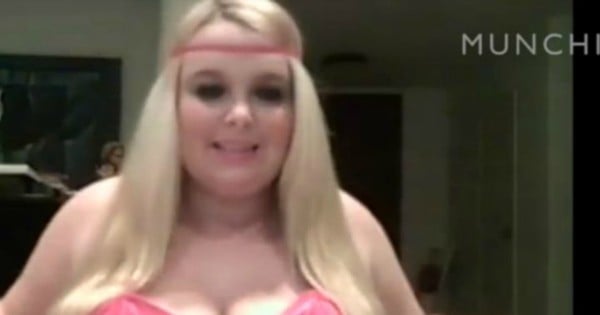 "I like to feed. I like to make sure other people are full and happy and satisfied. I like to be full and happy and satisfied," says Jung.