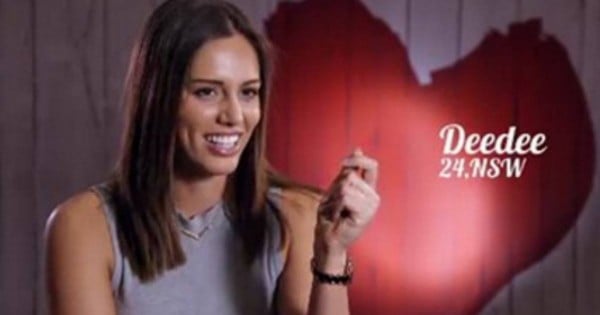 First dates are one of life's most unpleasant experiences.
Along with stubbing your little toe on the corner of the lounge when it's cold, and sitting next to someone who smells on public transport, first dates are as uncomfortable as they are inevitable.
It is this cringe-inducing recipe that makes First Dates Australia so bloody good to watch.
Alicia on Twitter summed it up with the eloquence of a poet:
Our entire office, and approximately 874,000 other Australians seem to be 'accidentally' watching First Dates, and we have A LOT of questions:
Is this stuff scripted?
How are the date-ee's recruited? Tinder?
Just how awkward is it?
MM Confessions: Dates can be awkward… really awkward (Post continues after video):
So we asked Deedee Zibara (AKA the beautiful girl from tonight's episode) everything we wanted to know about being on First Dates.
How did you end up on the show? Did you apply?
Warner Bros came across my Facebook actually! They asked if I would be interested, and my response was a very typical "Why not!" (Note:We just double checked our inboxes. Warner Bros did not contact either of us.)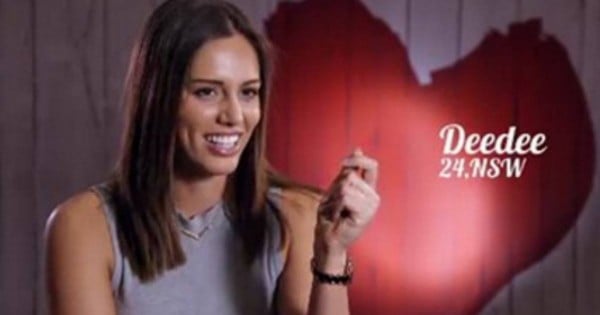 Were you nervous?
Yeah a little! I am human. It's a vulnerable position to be in to have Australia analysing your blind date A-game strategy.
Was it like a typical first date?
No, because I never got the chance to Facebook or Instagram stalk him and his group of friends before the actual date. Let's be honest – we all do it. So I had no idea what I was walking into or what kind of angle he was trying to work me from!