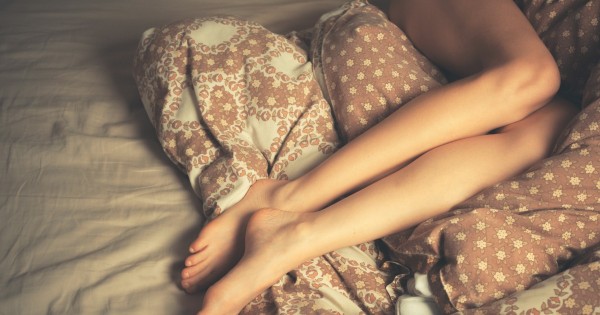 Women in the United States are spending upwards of $1,500 to inject blood plasma into their clitorises.
Yes. That sentence really does exist on the Internet.
The orgasm shot, or 'O-Shot', PedestrianTV reports is said to induce "constant vaginal wetness, mental preoccupation with the G-Spot and O-Spot, hypersexuality and sex life alteration". It might just be us, but that all sounds very tiring.
The shot involves removing plasma-rich platelets from the arm, and then injecting it back into the central nervous system of the vagina, which includes the clitoris and the G-Spot. This stimulates the growth hormones that assist in developing healthier vaginal tissue.  Proponents of the O-Spot treatment claim that it treats incontinence, looseness, dryness and lack of sensation. The procedure is even backed by scientists who claim that it is effective in significantly improving orgasms.
The primary side effect is constant vaginal wetness. Er, best side effect ever.
Elite Daily's Emily McCombs underwent the treatment, and described the injection as feeling like "a little pinch" and "That O? It stands for "orgasm." As in crazy-strong, "blow-a-hole-through-the-roof" orgasms."
The doctor administering the injection told her, "I love every time I do this because it's such a gift." And explained that the next day she would wake up thinking "Oh. I have a clitoris!"