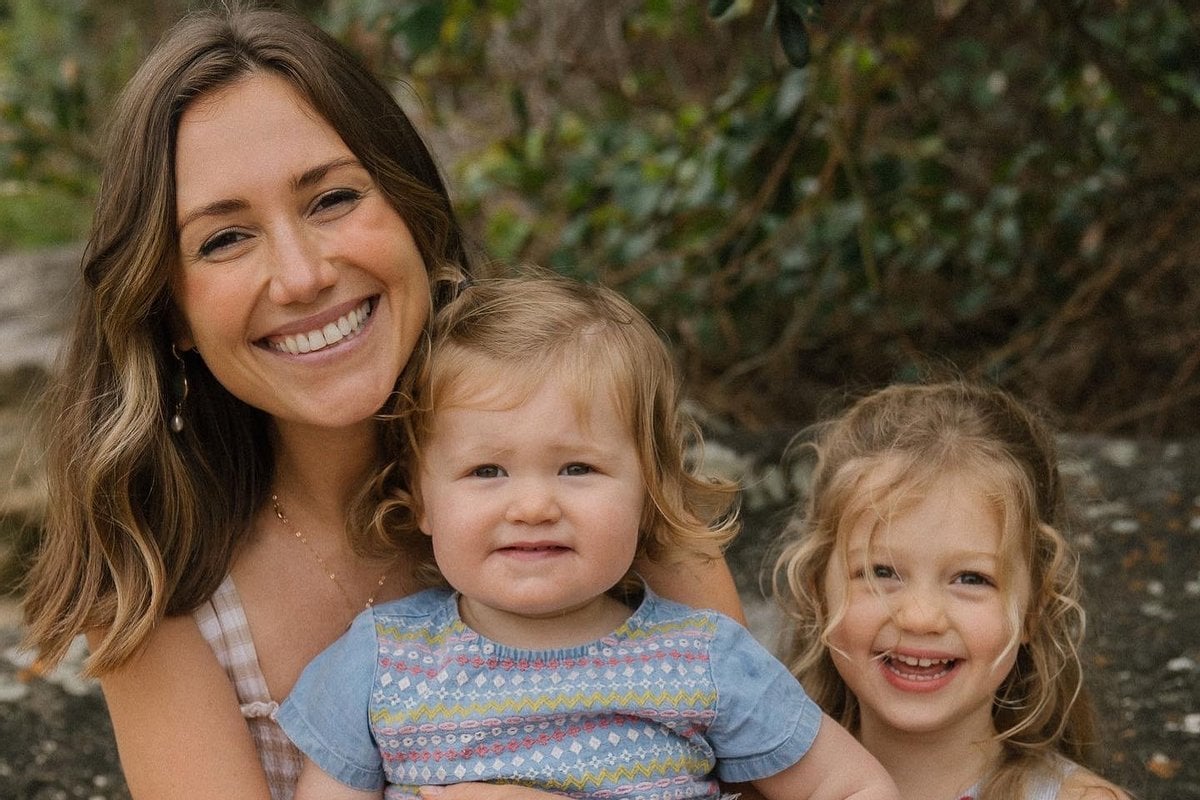 This post discusses infertility and may be triggering for some readers. 
I am not good at getting pregnant.
Contrary to every sex-ed class I'd ever awkwardly sat through, I did not get pregnant the first time I had unprotected sex.
Or the 365th.
In fact, after years of trying it took four rounds of ovulation tracking, eight months of ovulation induction, one IUI and finally a round of IVF to build our family. Our eldest daughter is here thanks to ovulation tracking, and we fell pregnant with our second daughter in the first (and final) round of IVF.
Watch a tribute to the babies we've lost. Post continues after video.
We now have two beautiful, wild girls who have completely changed our world.
On the outside, I have it all: the family that I always hoped for. Infertility struggles and early mornings at the IVF clinic behind me.
I never forget how lucky I am. I got exactly what I wanted, twice, while lots of people won't because they're stuck in a constant two-week-wait loop. Or carried children but never got to bring them home. Or because treatment was too expensive or parenthood was never an option.
So I feel the deepest shame for saying this…
But honestly, I'm still not fine.
No one talks about the isolation of successful IVF.
There's a space that exists between the natural conceivers and the infertility warriors. And it's quiet here.
Camp fertile: AKA the cool kids.
I don't belong in that first camp. With their non-medical conception stories ("It happened on our honeymoon") or happy accident pregnancies.