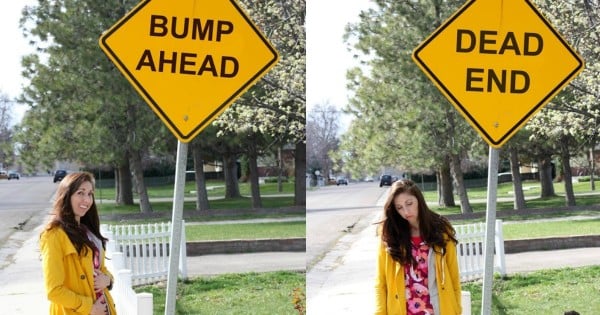 Public pregnancy announcements once took the form of a simple picture of an ultrasound.
These days, you can expect everything from professional photo shoots and witty photoshopped images to Hollywood blockbuster-worthy trailers.
But while these over-the-top social media pregnancy announcements have become the norm, have you ever stopped to think what it's like for people struggling with their fertility?
This was exactly the situation Spencer and Whitney Blake found themselves in time and time again during their fertility struggle.
When National Infertility Awareness Week came around in April, the couple decided to do something to mark the occasion on their blog.
"We were on a road trip and our conversation turned to infertility and how pregnancy announcements can sometimes be hard for people like us to read or hear, even when we're legitimately happy for the people. We started thinking it would be funny to create our own infertile equivalents," the Idaho-based couple told Mamamia.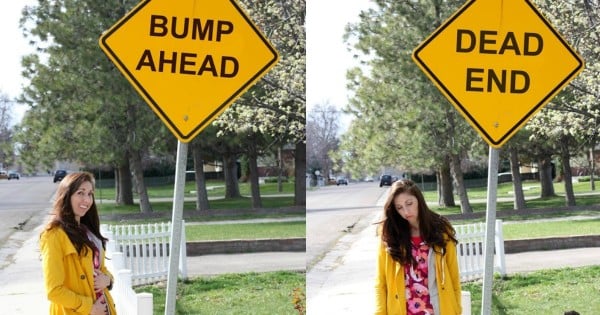 'Infertility Announcements'. Image: Spencer and Whitney Blake (supplied)
Thus, the Blakes' 'Infertility Announcements' were born, and they quickly went viral.
The couple had struggled with infertility for a year before seeking medical intervention, and tests and procedures showed they had 'unexplained infertility'.
"After trying for a baby for about three years, both with and without medical assistance, we started considering adoption," they said.