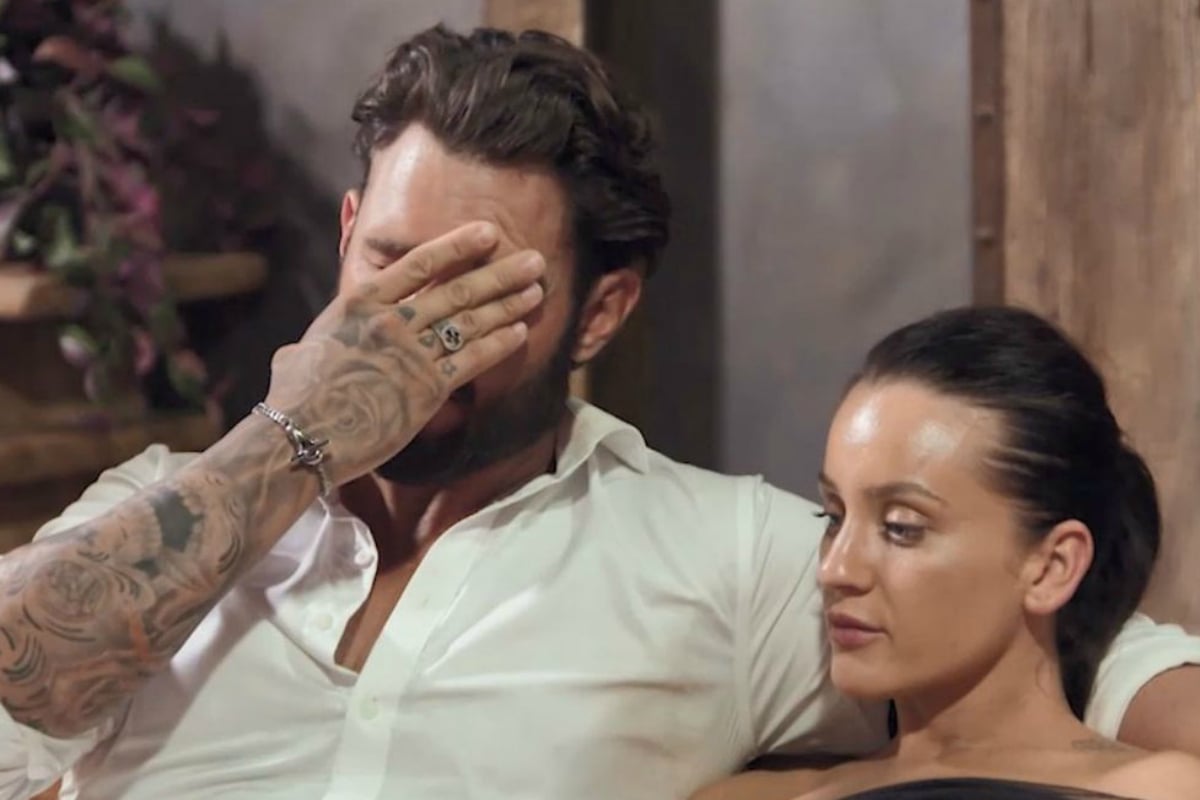 To catch up on all the Married at First Sight 2019 recaps and gossip, check out the Twins recaps and visit our MAFS hub page.
We've suspected for a while now that Ines Basic and Sam Ball's affair on Married At First Sight may have been entirely somewhat set up by the reality TV show's producers.
But on Wednesday night, fans were given another reason to doubt the relationship's authenticity when the show presented us with a very obvious editing fail.
Viewers noticed that as Ines knocked on Sam's hotel room door, it was clearly room 1904. But in the next shot, when he opens the door, it becomes room 1902.
What sort of magic door trickery is this? #mafs pic.twitter.com/6kz3EelpBz

— Sheridan (@sheridan1907) February 20, 2019
Just catching up. Innes knocks on door 1904 and Sam opens 1902. Edited much?? #mafs

— Big Heff (@HeffJB) February 20, 2019