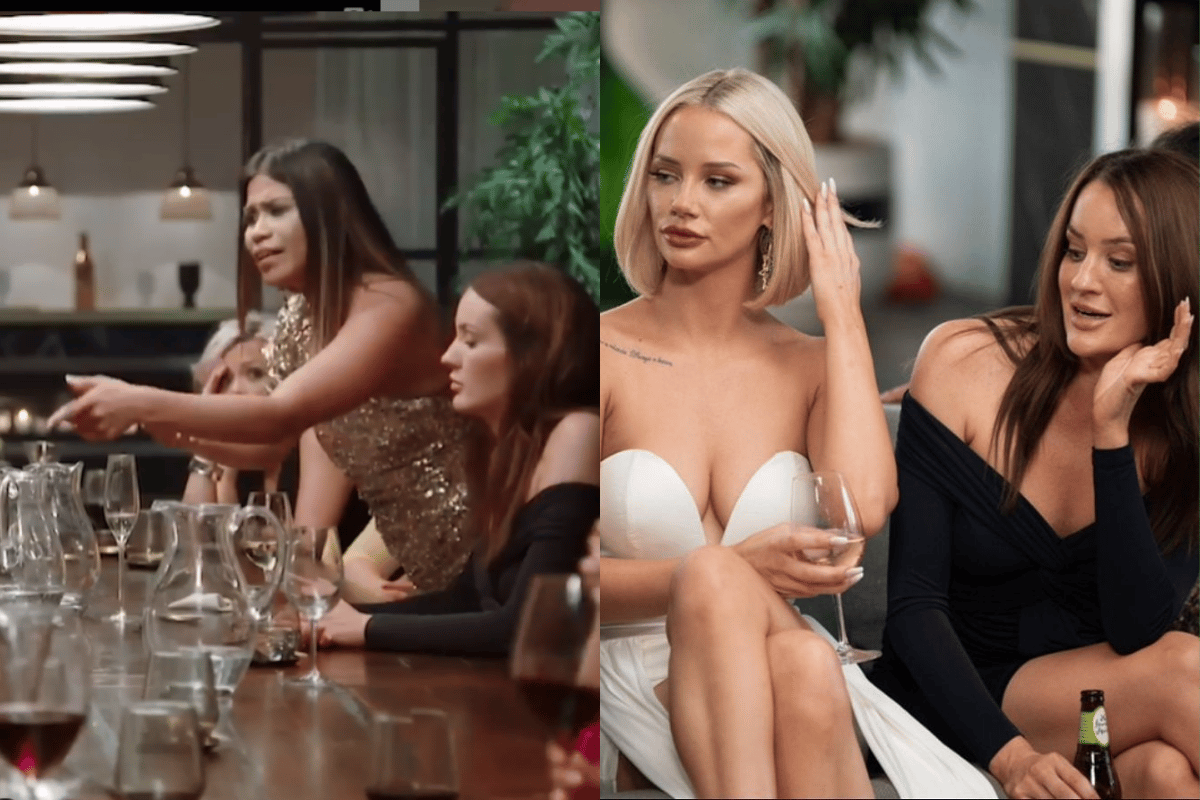 1. It wasn't Cyrell's fault: There are new developments in the MAFS wine-throwing saga.
So, it looks like there was more to the MAFS wine-throwing saga that we didn't see on TV. 
As you're probably aware, the Married At First Sight all star reunion featured yet another wine throwing incident. This time involving Cyrell Paule and Jessika Power. 
But right before the splash down occurred, Cyrell joked to another constant, Ines Basic about throwing wine on Jess. 
"Maybe you should f*cking do it…I don't want to condone this behaviour, but she needs it," said Ines. "She needs to come back down to earth."
At that point, a lot of us were a tad confused given Ines and Jess' close friendship. But according to Jess, there was a particular reason that Ines was upset with her that night. 
Speaking about the incident on the So Dramatic! podcast, Jess said, "'That really hurt me because Ines and I were good friends before the show, like before the reunion." 
"I came into the reunion wanting no beef with anyone, if I could make amends with people I would make amends, if I could just move past, I'd move past."