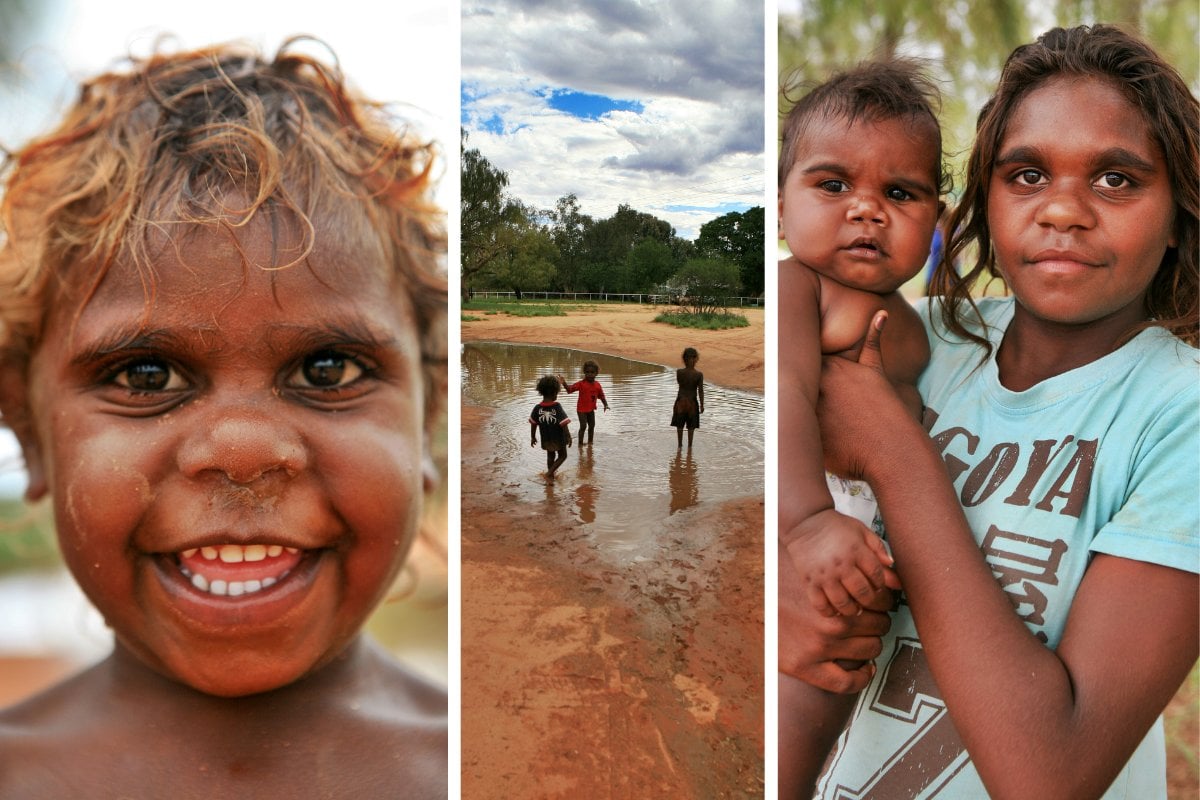 WARNING: Aboriginal and Torres Strait Islander readers are advised that the following article contains names and descriptions of people who have died.
She goes to turn on her kitchen tap, but the water is undrinkable.
Not because it tastes a bit 'chlorine-y'. For years, the water has been contaminated with uranium, more than three times the concentration limit recommended in Australia's drinking water guidelines.
And she's seen many neighbours in her community in Laramba, Northern Territory end up with kidney disease. 
But no government has fixed it.
*****
Betty Booth is 17-years-old and lives in Doomadgee, remote north-west Queensland. She has Rheumatic Heart Disease (RHD). One night, she struggles for breath and coughs up blood; acute signs of heart failure. She is rushed to hospital. 
But triage refuses to see her. Instead, a couple Panadol tablets are shoved beneath the security grate, and she is told to go home. 
A few days later, she is buried in the Doomadgee Cemetery. 
*****
Donna* lives in government housing in Melbourne's inner-north and receives support from the National Disability Insurance Scheme (NDIS). She walks with the aid of a walker, but her bathroom door is not wide enough for it to fit. She is scared to report it to the housing department; they are a part of the government, and the government took her children away. 
So mostly, she tries to make do. 
But mostly, she doesn't make it to the toilet in time. 
She needs to tidy herself up afterwards. 
*****
ABC's Four Corners report, 'An investigation into the hidden killer in Australia's remote Aboriginal communities'. Article continues after video.