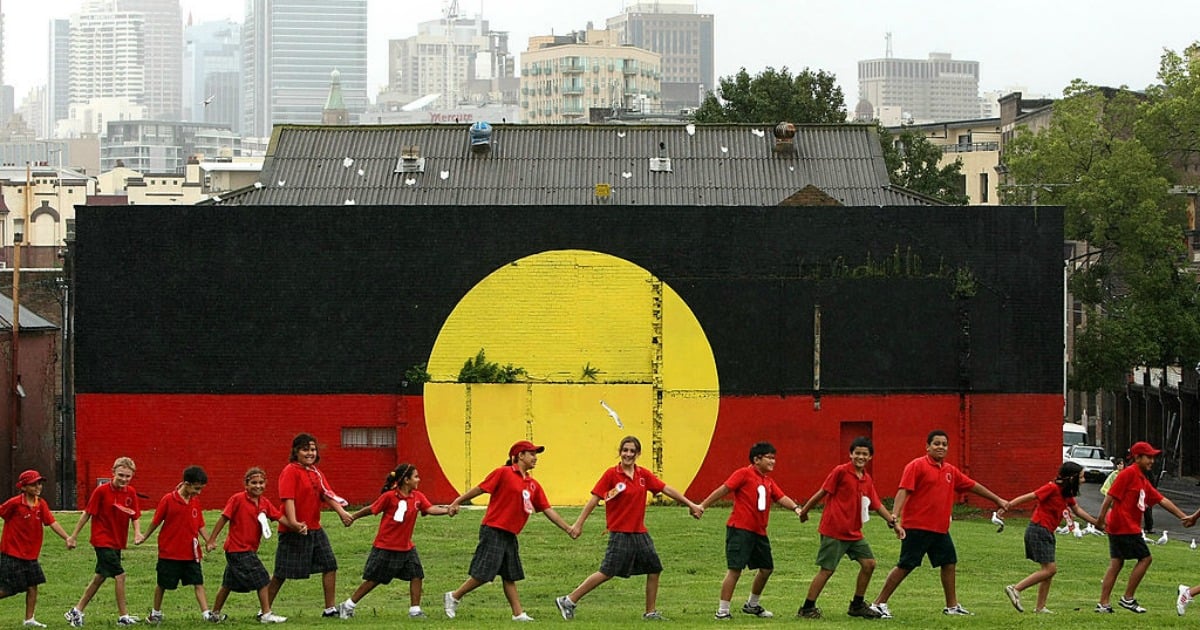 An expert on Indigenous education warns that Indigenous-only campuses of independent schools could be problematic if the gates of the school are not "open to all students".
On Wednesday morning, Fairfax Media reported that under reforms presented to the Turnbull government, private schools could create "satellite" Indigenous-only campuses that would mean they would qualify for thousands of dollars worth of government funding.
The idea, being pushed by the Association of Heads of Independent Schools of Australia, means regardless of a school's wealth, it would be eligible for the funding lest the school is home to Aboriginal students only.
However, Lionel Bamblett, the General Manager of the Victorian Aboriginal Education Association, says the suggested reforms pose a host of problems to Indigenous education.
Concurring with Pete Goss, the director of the Grattan Institute's school education program, Bamblett told Mamamia he takes issue with the idea the "best and brightest" Aboriginal students could be "cherry-picked" to attend these schools.
"If it is to happen, it shouldn't be about the best students being cherry-picked to attend these schools," he says.
However he says a big issue for concern is that Aboriginal students could be removed from their communities to attend school.
"What I really want to stress is that education should be accessible to local communities. I disagree with bringing students to a school that's outside their area and isolating them from their community."
When probed by Fairfax about the likelihood of the government taking on the suggested reforms, Education Minister Simon Birmingham said he welcomed all ideas but stressed the government already commits millions to Indigenous education yearly.