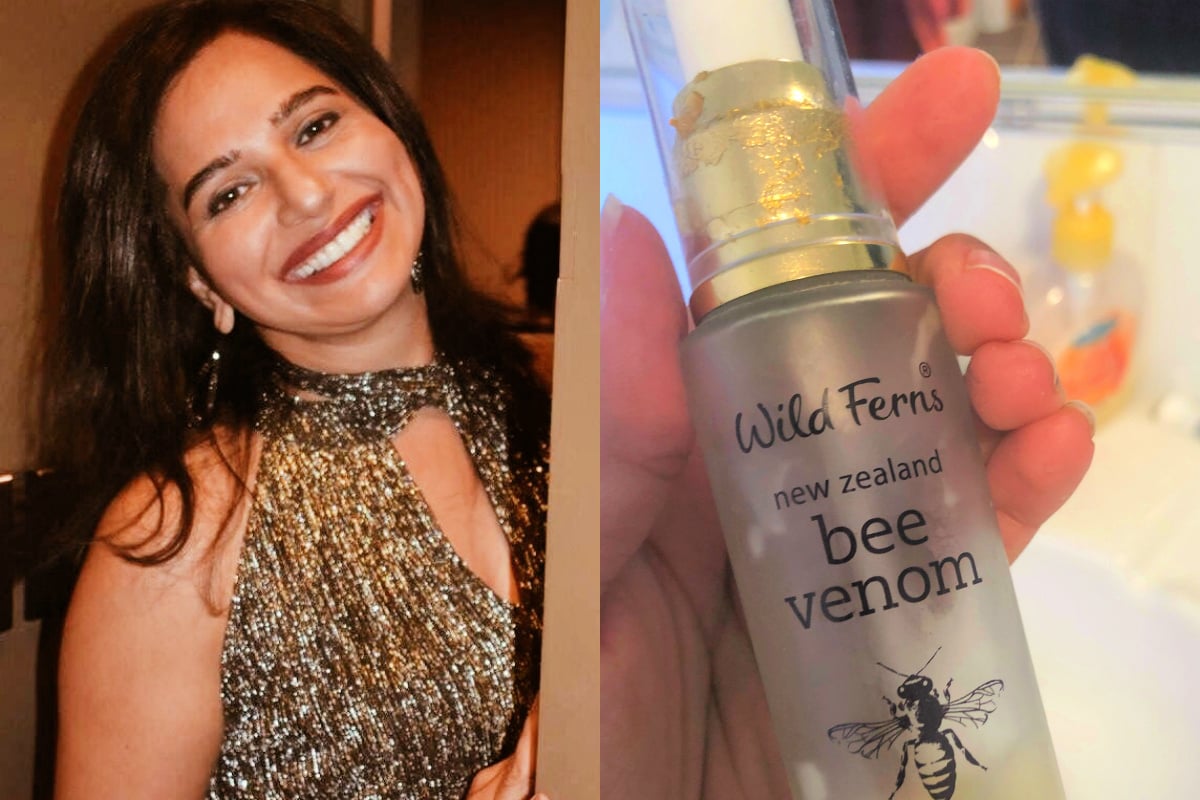 Mamamia's What's In Her Bag series asks Aussie women to give us a look at their everyday beauty routines. Kind of like a sex diary but with beauty. So… not like a sex diary at all. We discover what women are putting on their faces, how much of their hard-earned cash goes towards beauty, and what works for their busy lives. There's no right or wrong, just real beauty from real women. This week, a 52-year-old banker shows us what's in her bag.
Side note – here's 7 easy ways to improve your skin while you sleep. Post continues after video.
Name: Evelyn.
Age: 52.
Job: Banker.
Skin type: Normal. (You can learn more about different skin types here.)
Biggest skin concern: Pigmentation around the eyes and cheekbones, and lines around my eyes and lips.
AM skincare routine.
My morning routine is very quick and simple, and gets me out the door fast. I use my Simple cleanser in the shower every morning as I feel the product sinks into my skin easier when it's a little damp. I don't use any toners or exfoliators because, as I'm getting older, it feels like my skin texture is changing and I don't want to overload on too many extras.
I have two day moisturisers that I rotate. One is my Spendy (more on that later) that I only use when I'm going out, have an important client meeting or presentation. Otherwise, I use the Go-To Very Useful Face Cream as my everyday moisturiser. I then wait around 15 minutes before applying my sunscreen and makeup. I don't really veer off this daily skincare routine, and on the weekends if I'm staying at home or working in the garden, I just slap on some sunscreen and I'm good to go! It's the one thing I'm religious about.