Dateline reporter Calliste Weitenberg rediscovers the power of print in India – through a young girl whose life was changed by it.
Everywhere right now it seems we are witnessing the print industry's slow and steady demise, one newspaper's shrinking readership forcing jobs cuts after the next.
But in India the transformative power of the humble rag is being kept alive and championed by a very unlikely set of people: street kids.
One of them is a 16-year-old girl named Jyoti.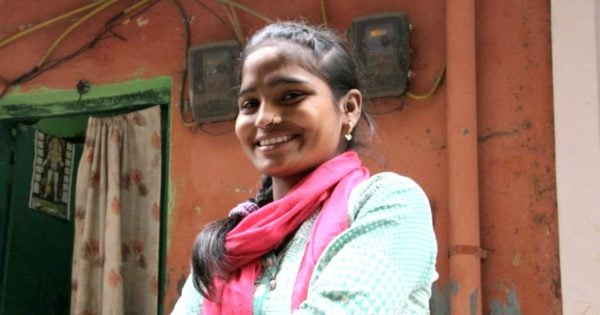 When we first meet in Delhi, Jyoti is already armed with a notepad and pen. The quintessential self-made reporter, she is cocky and courageous and curious. Half big sister and half spokesperson for all she meets, she's an unlikely champion of the littlest people – those kids born without a voice in India simply because they live on the street.
At just 16, Jyoti works for a paper called Balaknama. In Hindi it means "Voice of the Children". Funded by a local NGO, it's run entirely for and by street kids like her.
When I meet the editorial team at the paper's headquarters, every one of them is between the ages of 10 and 17 years old. Yet every month they print almost 10,000 copies of their latest edition out of an ageing printing press from the 1970s. A time capsule of ink and machine.