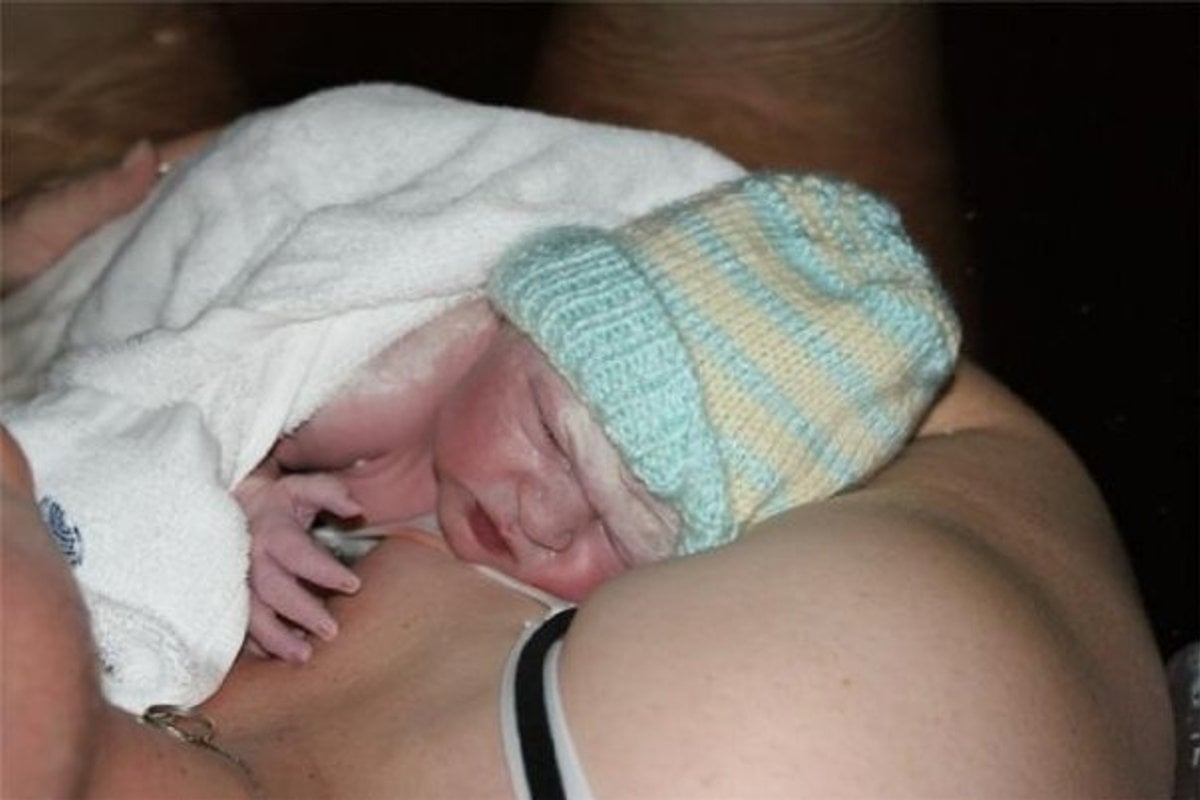 Birth: there's nothing quite like it, and it's clear no two birth stories are the same. Which is why we're asking everyday women and some of our favourite celebrity mums to share theirs, in Mamamia's My Birth Story series. To share your Birth Story, email [email protected] with 'My Birth Story' in the subject line.
As a midwife, Narelle Harris had helped hundreds of women through birth, so when she became pregnant with her first child, she couldn't wait to birth her own baby.
When her time did arrive, it was an incredible short, three-hour labour. Narelle's daughter was born drug free with no complications.
"The birth was amazing. I'd give my right leg to do it again," Narelle told Mamamia.
While you're here, watch the story of a grandma who gave birth to her grandson, below. Post continues after video.
"When I was actively pushing my midwife said I hadn't torn, and I was wrapped," she said.
"I sat in the pool doing skin to skin and bonding and then hopped out."
Later on, Narelle's doctor came in and noted she'd need quite a few stitches. 
"He put the anaesthetic in, and I didn't feel anything. My pudendal nerve attached to the perineum had torn, which meant I had no feeling down there at all," Narelle said.
"It was a bit of a red flag that I didn't feel anything."
While the doctor first attempted to suture the third-degree tear, she was later sent to the theatre to have it repaired.
But one day later, Narelle's life changed dramatically.
"I started having incontinence issues but being a midwife, I thought it was just a case of needing to heal so I accepted it.
"I'd try to get to the toilet, but I'd have faeces running down my leg.