'Muuuum, it's the police!' Nick yelled down the hall, in a tone that suggested this was a regular occurrence. But it was not. The police had never knocked on our front door. We lived in a nice house in a good neighbourhood in the Blue Mountains. We had a white picket fence. We had roses.
I'd seen enough late-night TV to know how this kind of scenario plays out. Two disparate detectives exchange witty banter and they argue, to add complexity and tension to the scene, but mostly because of mounting pressure to solve the case. They knock on doors. They ask questions. The people who have nothing to hide answer those questions, and the guilty ones either lawyer up or try to make a quick getaway over the neighbour's fence.
But there were not two detectives at my door—there were eight. Nick, who was five years old at the time, gave me no indication of this. Having answered the door, he simply returned to watching SpongeBob SquarePants with Lexie.
'Mrs Jacob?' the tallest non-uniformed police officer asked.
'Yes, I'm Mrs Jacob.' No one, not even my children's friends, calls me Mrs Jacob. I am always Mel, or Melissa.
'I'm Detective Cartwright and this is Officer Newman. We have a warrant to search the premises,' he said, brandishing a piece of paper.
'What is this regarding?'
'It is in relation to your husband, Patrick John Jacob.'
'Where is he? Is he okay?' A montage of car-accident footage flashed through my mind.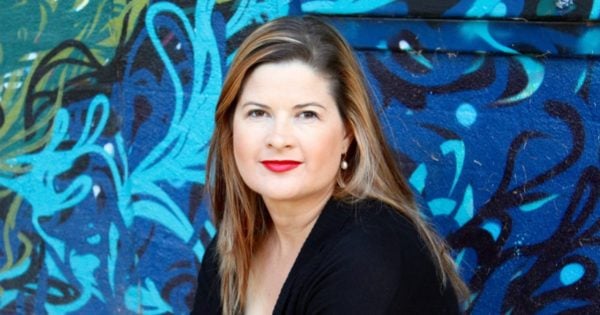 'He has been detained,' the detective said, as though that somehow clarified the situation.
'What does that mean?'
'It means,' condescended Detective Cartwright, who I quickly decided was the Bad Cop, 'he has been arrested.'