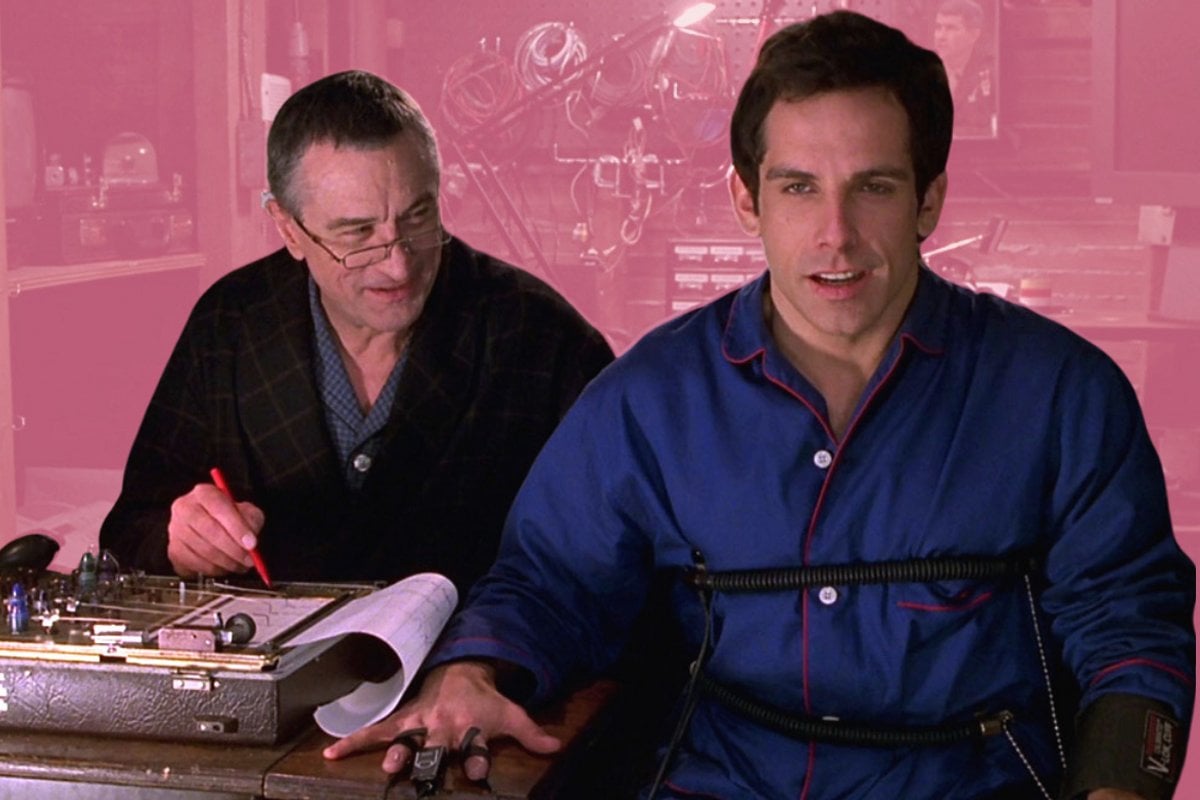 Meeting your partner's family is always eye-opening. 
You get to see where your partner came from, as well as possibly get a glimpse of what they might be like in the future. 
Of course there are heart-warming stories of people loving their in-laws more than their own families, but there are also nightmare tales – things that family members say and do that raise red flags.
Watch: Can you cut out toxic relatives? Post continues below. 
Sometimes those red flags mark the beginning of the end of a relationship. Other times they're things you learn to live with, like putting something completely inappropriate on a pizza.
Here, 15 women share things they learned about their partner's families that were serious red flags.  
1. "They didn't have sides at Christmas, just seafood, no salad, no nothing. Just seafood. One year I decided to bring a potato salad to liven things up, and they looked at me like I had two heads. I knew I couldn't go through with the wedding."
2. "When I first moved in with my now-husband, his mother let herself into the house while we were at work and popped a coaster under the glass of water I'd left by the bed."
3. "My father-in-law met me and winked at his son and said he was a lucky boy to have his hands on my rack!"
4. "When I first met my ex's family I was already pregnant. He had refused to allow me to meet them until then. On that day I learnt they didn't speak nicely to one another, and they liked to go out in the backyard on their rural property and shoot stuff for fun. The fact they handled guns even though they had had a drink of alcohol (a REAL gun user knows you only touch guns 100 per cent sober) was a huge red flag for me. It said that they don't think about repercussions, don't take responsibility, and aren't reliable. On that day they nearly shot my ex's two younger siblings twice when they were running into the field to reset the targets. I never went back to their home, and they never had contact with my child after my ex had a mental breakdown and left our lives when the baby was only a few months old."
5. "My ex-boyfriend had an overbearing mother. Once, he was lying across the couch with his head on my lap while I was playing with his hair, then his mum came and sat on the other end of the couch and started massaging his feet."
6. "My poor ex-mother-in-law never worked, never drove and never went anywhere by herself. At the time I thought it was just the thing 1950s wives did, but then I realised it was absolutely about control and keeping a woman in her place. After a few years married to her son. I figured he'd also learned to do that pretty well."