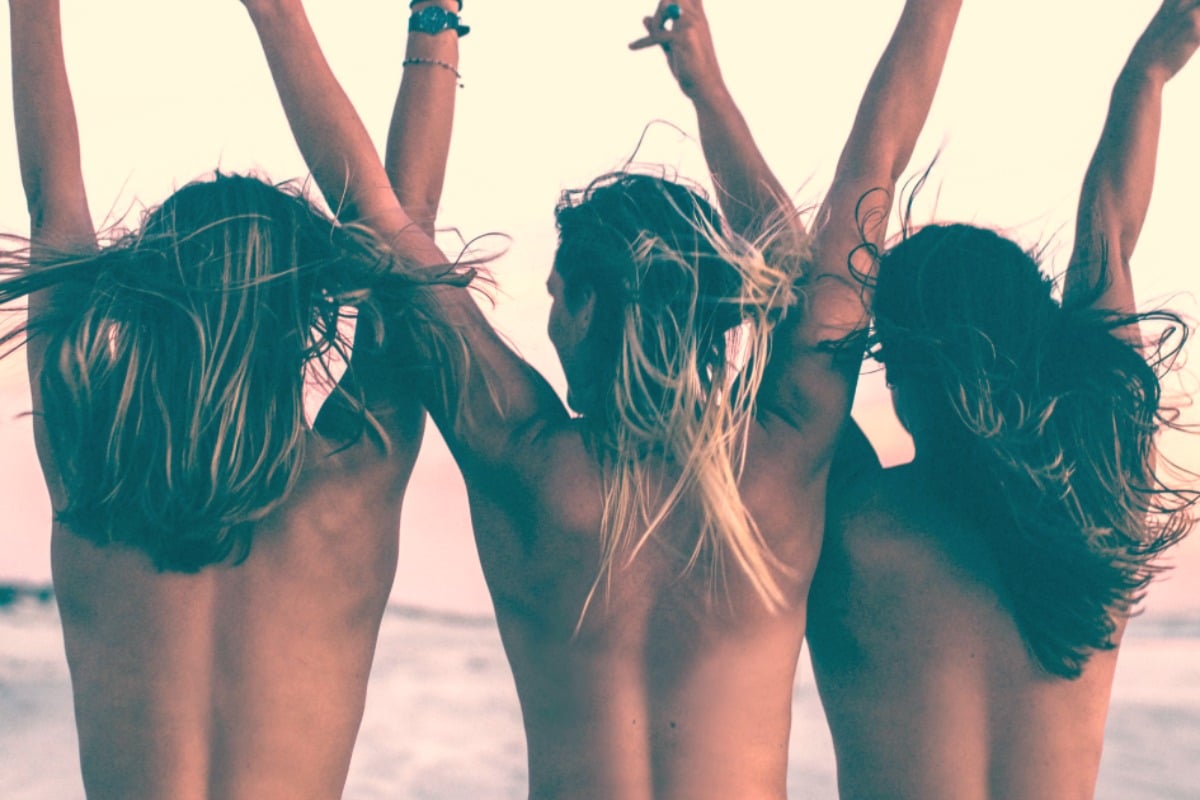 I always existed in this weird gender-space. One of the girls, but not quite girly enough to completely fit in. One of the guys, but, you know, not a guy.
So, I found my comfort zone in being the Cool Girl. The girl the guys want to hang out with but might secretly think about screwing. The girl who's into the stuff they're into, who joins in on their conversations instead of changing the subject. The girl who makes them comfortable but can still give them a hard-on if she tries.
I didn't have to try too hard to fit in with the guys.
When we partied, I drank the same cheap beers they did instead of nursing a weak cooler all night.
I smoked and drove around town with them instead of doing whatever the hell my girlfriends were doing on those evenings.
I liked the same heavy metal bands they did, so they never had to turn down the volume when I was around.
I loved sex and porn, and I didn't have a lot of hang-ups when it came to discussing them openly. Their girlfriends might secretly admit to some sexual preference, but I could talk about tits and f*cking while we were all sitting around the campfire.
And I did some of the same dumb shit they did — like drag racing — instead of shaking my head at them from the sidelines.
The Mamamia team confess the biggest lies we've told our partners. Post continues after video. 
Being the Cool Girl was also an act
Although a lot of it came naturally, I played some of it up to get the kind of attention I wanted.
I liked it when guys thought I was fun and chill. I liked the way their eyes lit up when I said the kind of stuff their girlfriends wouldn't even allow them to say in their presence.
But mostly, I was trying to impress guys in the hopes of landing one.