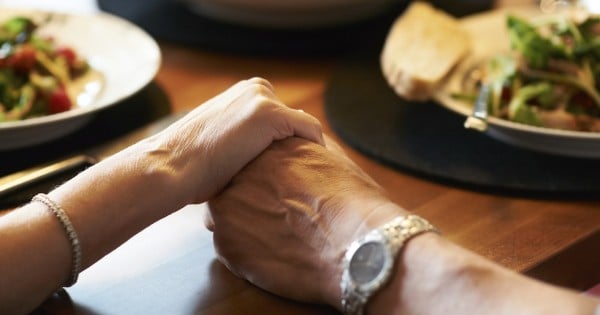 Is it just me, or is time speeding up? I mean seriously, wasn't it 2015 just a few blinks ago? Increasingly, our days are a blur of checking things off, driving here and there, meeting demands from work, being there for our kids and trying to squeeze in a moment of connection with our partner – not to mention emails, school forms, daily dramas… It doesn't feel like life will slow down any time soon.
But in the midst of this hectic, everyday life, there's one thing I've come to swear by. That we stop, take a beat and have a family meal together at the dinner table. Every. Single. Day.
Over the years, it's changed from something that seemed too hard to orchestrate every night, to simply becoming a non-negotiable routine. It's amazing what can happen when everyone has a role, from setting the table to laying out the spread, and it's clear what the expectations are. No phones, no getting up to do other things, no need to rush.
It's become our anchor point in the day, a vital connection. And there are so many benefits I've noticed from making this one simple change, despite things being as busy as ever.
Masterfoods knows that dinner is so much more than what is on the plate. Their Let's Make Dinner Time Matter campaign is encouraging and inspiring all Aussies to step back from the busy lives we all lead and prioritise connecting around the table with the people that matter most. And this moving video will do just that.
Post continues after video:
As my daughter fast approaches her teens, her reluctance to answer straight up questions such as, "How was your day, honey?" has increased to the point of mild resistance. But it's all about timing. Ask her how school was when she first walks in the door, and at best she'll mumble good; at worst raise an eyebrow.
But at the dinner table, I find she eventually warms up without the focus being on that kind of question. The chatter begins and before she knows it, she's telling a story, something funny that happened in class or the goofy thing the science teacher did today, and I will look at my husband and smile. She's answered my earlier question without meaning to. Win. These are often the only times I hear about who's in what class, which teacher is cool and who sets too much homework.