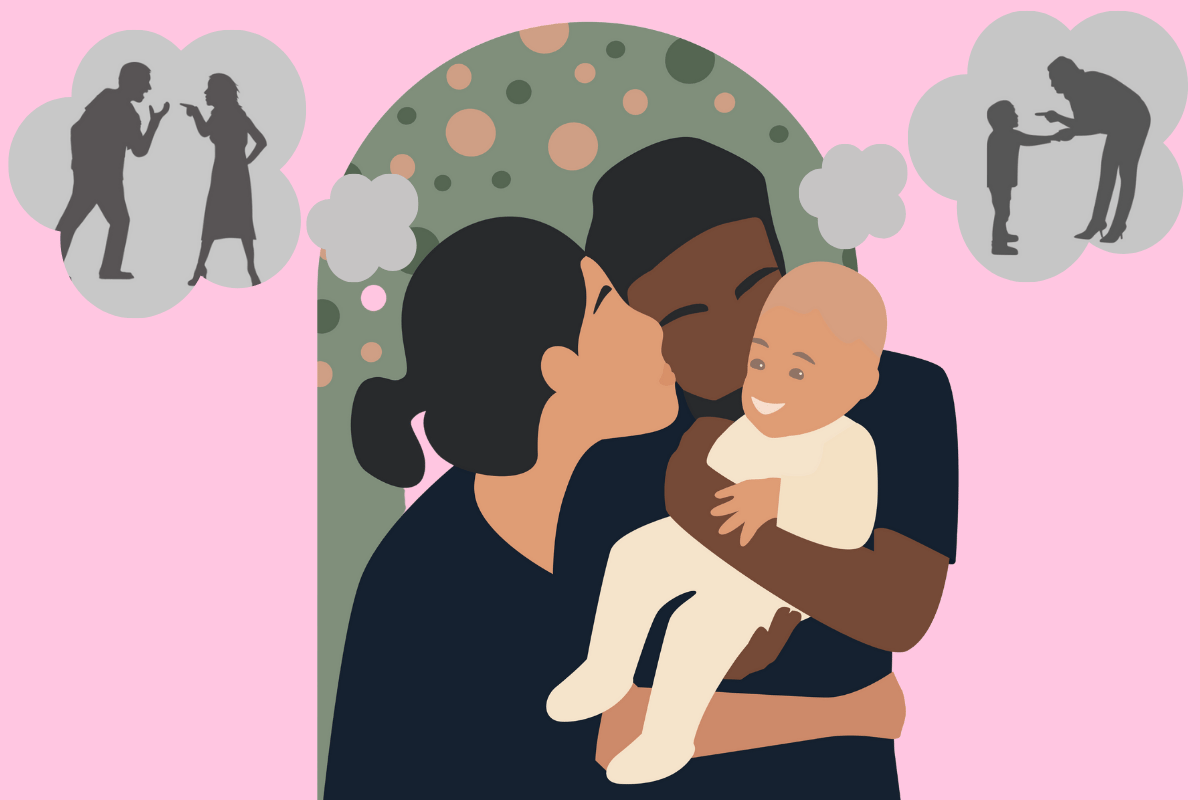 This post deals with experiences of abuse and might be triggering for some readers.
In some way shape or form, what we experience as kids has a really powerful effect on us as adults. How we act, how we create relationships, how we communicate, and also how we parent later in life.
Perhaps your parents were incredibly strict growing up, leading you to rebel against their authority, and you have then chosen to do things differently with your own kids. Or perhaps you can see characteristics from your childhood that you have always wanted to emulate in your own family. 
Parenting is also influenced to an extent of what generation you are in. Only now, younger generations have the knowledge that smacking can have a lasting impact on a child's development. Not to mention, there has been a greater focus on emotional support as more families now have the right terminology and understanding of mental health.  
To go further in-depth on this topic, we asked 25 women how their childhood experiences - good or bad - shaped their own parenting style.
Here's what they had to say.
Watch: Be a good mum. Post continues below.
"My mum was very hands-on but my parenting style is completely Laissez-faire, because I had kids in my late thirties, work full time and I'm tired."
"My mum was a young mum (she had me at 17) and she did everything she possibly could to try and prevent me from living her same troubles. She was very strict, and it was so difficult to please her! No room for error, boys, unwanted pregnancies, alcohol, or any kind of mistake. However, I truly believed the methodology just trained me up to be a really bloody good liar! At 20 I found out I was pregnant. I was certain my mum was ready to kill me. But I had a plan, and I stuck it out and I'd go as far as to say I'm doing pretty well given the hurdles. I do, however, parent very differently. I'm still my daughter's parent first, but I don't see how coming down hard on her every moment will allow her to feel comfortable to talk to me when big mistakes happen. We are very open and honest."
"My mum and I were very much just mother and daughter. I want my daughter and I to be friends too."