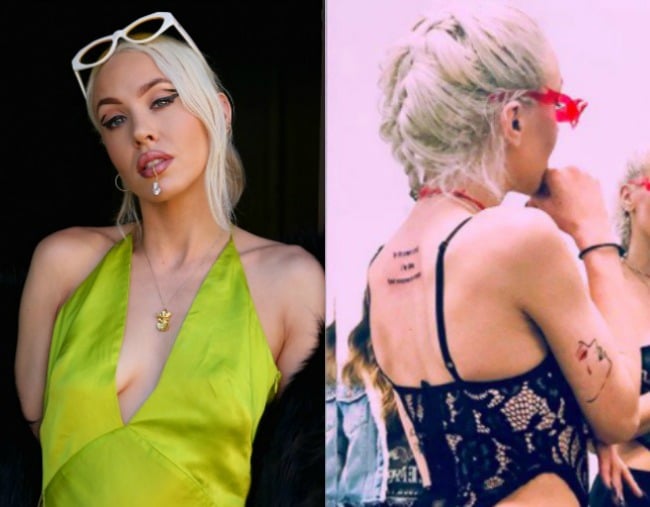 1. Imogen Anthony got a beautiful new tattoo. But some claim they can spot a typo.
When Imogen Anthony posted a photo of the new tattoo she got on her back, her fans thought they spotted a typo. Which is great except for one thing: WHO CARES.
Her new tattoo reads 'by the power of truth, I, by living have conquered the universe' – while the actual quote is apparently 'by the power of truth, I, while living have conquered the universe'.
The 27-year-old model seems to have deleted the original Instagram in which she celebrated her new tattoo, so those who got all "technical" should probably have the guilts now.
Speaking to Mamamia, Anthony said, "Aleister Crowley was a philanthropist and adjusted his history to suit him. It's an adaptation of the quote because I'm not a follower. I do what I like."
"It barely effects me because I know what it means, 'while living' means while he was alive, but by changing it to 'by' it creates it more infinite after death," she said.
The truth is that Imogen Anthony does not care, even a little bit, and while the quote isn't 100 per cent identical to the original, it isn't meant to be. It's poetic and looks super cool.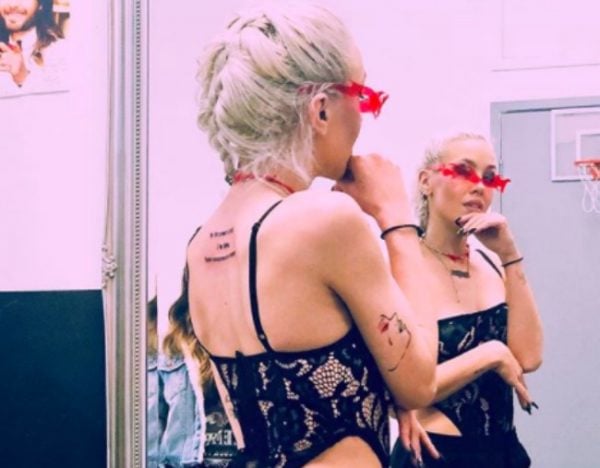 2. A reality TV star is very cranky he is not invited to the Logies after apparently being "blacklisted".
If there's one thing an Aussie celeb hates, it's not being invited to the Logies.
According to the Daily Mail Australia, Married at First Sight star Nasser Sultan has accused Channel Nine of only inviting their "favourites" to attend the evening.
The star apparently also claimed that he was blacklisted by Channel Nine after a publicist texted him to say that the network "didn't want anything to do with him".