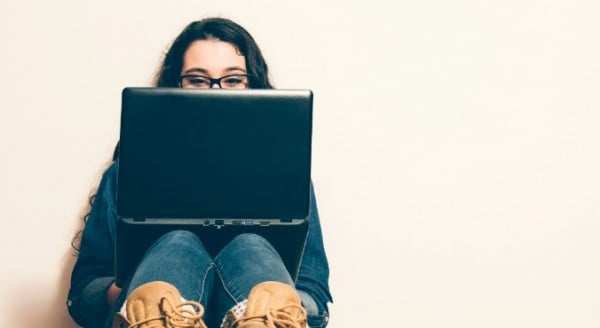 Rule number one: stay calm. Image via iStock
It doesn't matter whether it's the first time or the fiftieth, panic attacks can be extremely scary.
Beyond Blue estimates that approximately 40 per cent of the population will experience a panic attack at some stage in their lives, while five per cent of Australians will suffer from recurrent panic attacks, known as panic disorder.
When there's no warning, it can be frightening for both you and those around you to deal with. However, there is a way tackle them.
RELATED: Casey Cahill filmed himself during a panic attack to prove anxiety disorders are real – and serious

Yuliya Richard, a psychologist at Blue Horizon Counselling, believes that learning to recognise the symptoms and preparing a plan is the best way to cope.
According to Richard, there are many symptoms that signal you might be having a panic attack.
They could happen individually, or all at once.
Know the symptoms.
Legs turning to jelly
Feeling breathless or as though you are choking
Feeling restless
Sweating, shivering or trembling
Wanting to run but not being able to
Racing heart or heart palpitations
Dizziness, disorientation and a lightheaded feeling
Feeling nauseous
Experiencing a feeling of dread
Thinking "I am going to die" or "I am going crazy".
During a typical attack, you may experience a range of these strong physical sensations as well as fearful or scared thoughts. (Post continues after gallery.)
Celebrities who have battled Anxiety Disorder
"Because such attacks often feel like they happened out of the blue, people usually start to worry about it happening again unexpectedly and so feel very stressed out," she says.
1. Acceptance
The first step in managing a panic attack is acceptance. Panic attacks are not discriminatory – they can happen to anyone, regardless of how healthy or successful you are.
"First, obtain medical clearance from your doctor that there are no underlying medical conditions," Richard says.